sponsored by:
Aston Martin Residences
G&G Business Developments unveils innovative financing option for Aston Martin Residences Miami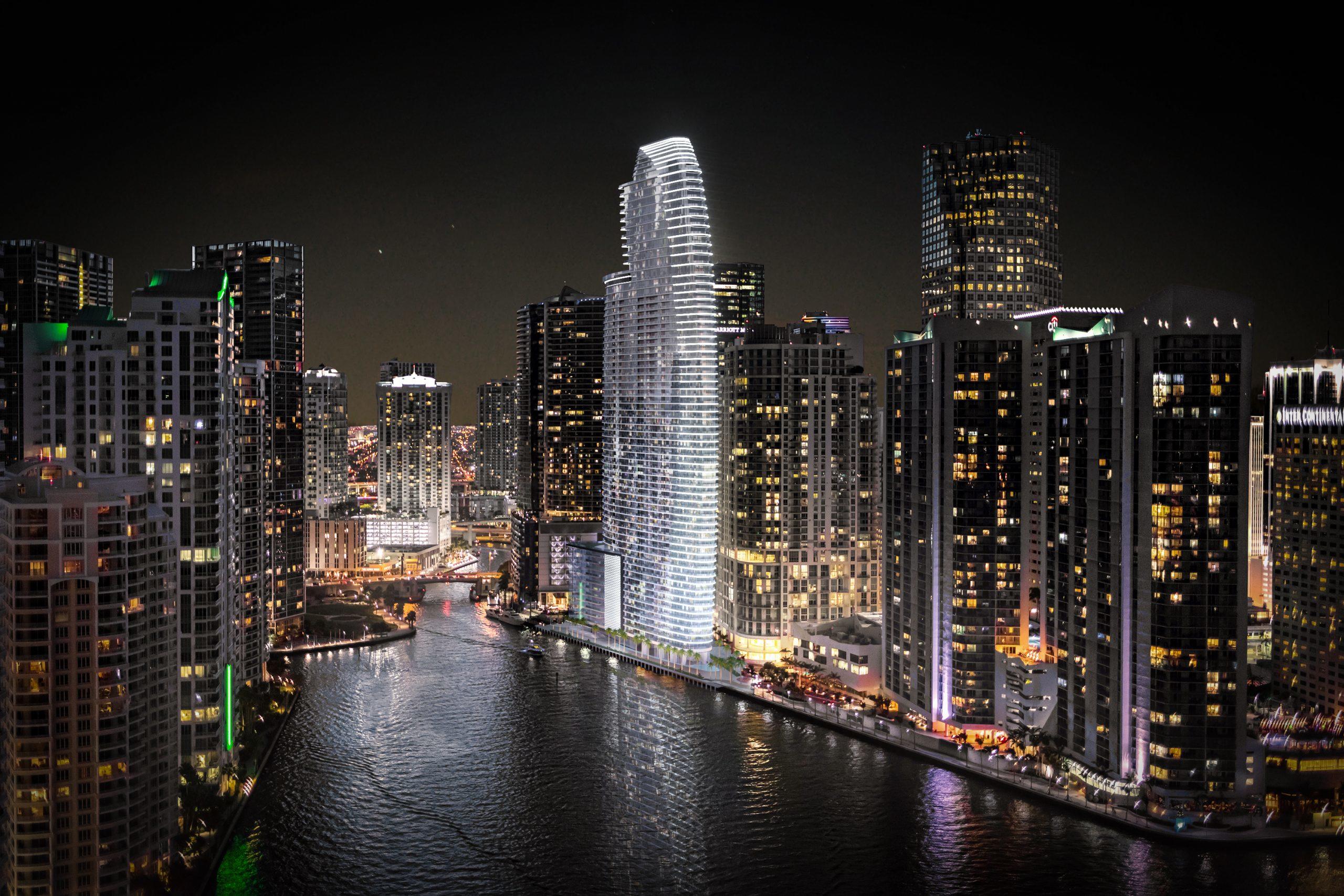 Global real estate company launches financing offer for prospective buyers
Unique pre-construction finance opportunity for luxury development
G&G Business Developments is delighted to offer its valued clients a unique way of financing their new property at Aston Martin Residences Miami. Created to simplify the buying process, clients can enjoy a special payment plan developed with mortgage broker, Regal Group International.
After reviewing the market for over a year, Germán Coto, CEO of G&G Business Developments, and his team, saw an opportunity to innovate and enhance the buying experience by offering pre-construction deposit financing. This pioneering new program enables clients to finance their property from day one, providing buyers with greater freedom to manage their portfolio of investments and revenues.
"We're redefining the Miami skyline with the new Aston Martin Residences, and now we're redefining the way our valued customers can finance their new luxury homes," says Germán Coto, CEO of G&G Business Developments. "At G&G we have a reputation for pursuing innovative projects with a clear vision to achieve exceptional results and increase customer satisfaction, and this is why we created an innovative financing option."
The collaboration between Regal Group International, a trusted name in residential mortgage lending for more than 23 years, and G&G Business Developments, a leading global luxury real estate company, is good news for clients looking for a smart way to finance their new home.
"Buyers have the opportunity to purchase their home with a special long-term payment plan that will provide comfort and a smooth process for prospective clients," says Juan Ayala, President of Regal Group International. "After the initial payment, the buyer will make equal monthly installments for the Term of the Loan. These installments are fixed from day one of signing the contract and for the full term of the loan. There is no prepayment penalty for the duration of the loan, and the client can cancel or change their lender without being penalized. Additional financing costs and commitment fees are not included and remain the buyer's responsibility. This new financing plan is one of the first of its kind for a pre-construction luxury development."
Regal Group International offers a highly personable approach, working with both parties, the prospective buyer and private investor, to ensure clients are supported throughout the sales process.
Responsible for all financial and legal disclosures to the buyer pertaining to this financing, Regal Group International has developed a personalized and straightforward approval process, with a team of expert advisors on hand to ensure a smooth and stress-free transition to a new home at Aston Martin Residences.
Headquartered in Miami, G&G Business Developments was founded by CEO, Germán Coto. As the developer of Aston Martin Residences, the only Aston Martin real estate project in the world, G&G has a reputation for pursuing innovative projects with a clear vision that achieves exceptional results. This new financing offer is just one of the luxury services G&G has developed to make life easier for its high-level clients.
Destined to become one of the country's most desirable addresses upon completion, Aston Martin Residences combines a breathtaking design aesthetic with a perfect waterside location offering spectacular panoramic vistas of Biscayne Bay and the Atlantic Ocean. The development includes seven penthouses and one Triplex Penthouse – all featuring private pools and spacious terraces, complemented by a range of one to five-bedroom residences and duplexes.
Residents can relax and unwind in 42,275 square feet of outstanding Sky Amenities spanning four levels, connected by a monumental glass staircase between the building's 52nd and 55th floors. Every aspect of life at Aston Martin Residences has been carefully considered, including an exclusive butler service and access to a private superyacht marina.
Aston Martin Residences, located at 300 Biscayne Boulevard Way in Miami, consists of 391 luxury residences and penthouses priced from the $970,000s to upwards of $50 million. The project is almost 60% sold, and construction is scheduled for completion in 2022. For more information, email consultas@gandgbd.com or call (+1) 786.652.2823.
This is not an offer to sell any condominium unit. An offer to sell or solicitation to buy is only made in the Prospectus/Offering Circular and the Exhibits thereto. You should not rely on any statement other than those made in the Prospectus or purchase agreement.
All renderings, sketches, plans, features and amenities described or depicted herein are based upon development plans, and are subject to change without notice in the manner provided in the Prospectus. No guarantees or representations whatsoever are made that any renderings, images, features, amenities, or facilities will be provided or, if provided, will be of the same type, size, location or nature as depicted or described herein. The Developer reserves the right to modify, revise or withdraw any or all of the same in its sole discretion and without prior notice.
Riverwalk East Developments, LLC, a Florida limited liability company is the owner of the property on which the Condominium is to be constructed and the seller of the units in the Condominium and is for purposes of the Florida Condominium Act the "developer" of the Condominium ("Developer"). Developer has engaged G & G Business Developments, LLC. ("G & G") to assist with the development and marketing of the Condominium and its units and Developer has a limited right to use the trademarked names and logos of G & G. Any and all statements, disclosures and/or representations relating to the Condominium shall be deemed made by Developer and not by G & G and you agree to look solely to Developer (and not to G & G and/or any of its affiliates) with respect to any and all matters relating to the development and/or marketing of the Condominium and with respect to the sales of units in the Condominium. For New York Purchasers only, the complete offering terms also require reference to that certain CPS-12 Application available from the Offeror under file number CP18-0005.