sponsored by:
Miami's Missoni Baia Unveils New Townhome Collection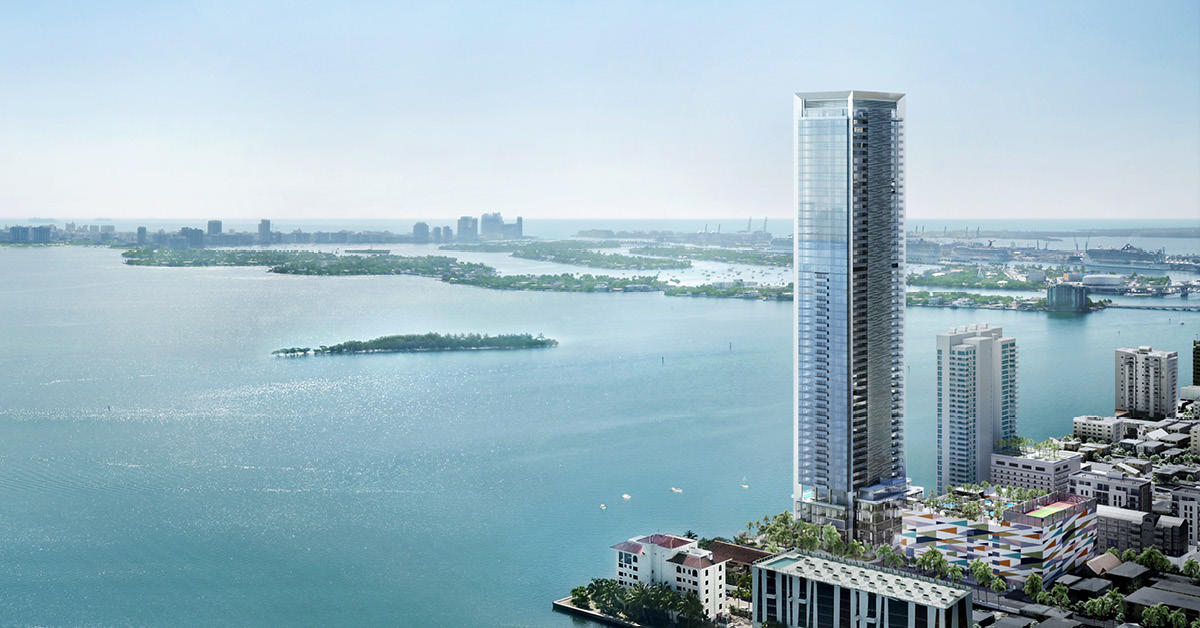 Florida real estate developers are adjusting on the fly to current events, especially the COVID-19 pandemic and the Great Tax 'Hike' (Northeast tax exodus) – especially from a sales and marketing perspective.
The designer condo Missoni Baia located in Miami has unveiled its new Townhome Collection tailored to restless Northeastern snowbirds and "hikers" (affluents trekking down South) who desire more sun, more square footage, and less taxes. The tower's exclusive Townhome Collection is designed to meet the needs of buyers looking to escape densely populated cities and upsize their space while doing so.
Developed by OKO Group and designed by Asymptote Architecture, the soaring 57-story skyscraper – which is currently under construction – towers over Biscayne Bay in Miami's East Edgewater district with 200 feet of direct water frontage.
Miami waterfront homes can typically start around $15 million. Missoni Baia's two-story townhomes boast the value of a waterfront life with luxury condominium amenities. Prices begin at $3.6 million for a four-bedroom, five-and-a-half bath residence with study and service spanning 4,341 square feet.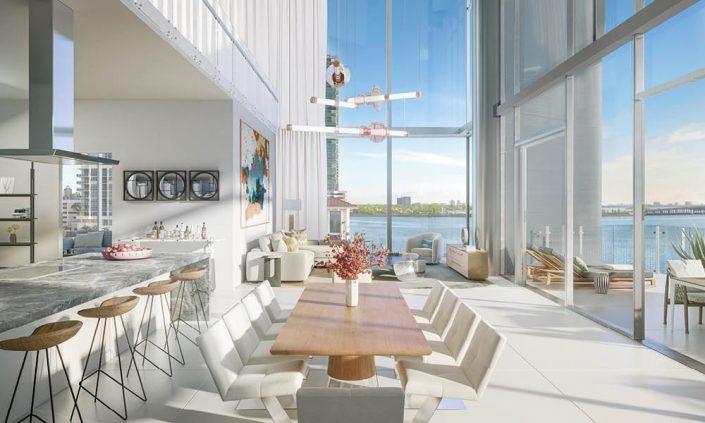 Missoni Baia Townhomes offer double-height floor-to-ceiling glass windows, outdoor space overlooking Biscayne Bay, private elevators, and flexible space for a gym or home office. And if you're from the Northeast, tax relief too.
Construction of Missoni Baia is expected to be completed in 2021. It represents one of several residential real estate ventures from OKO Group, the property development firm founded by international real estate developer, Vladislav Doronin.
Along with its unobstructed waterfront views, Missoni Baia residents will have access to a comprehensive array of sporting and leisure amenities that will integrate the comfort of a luxury resort with the ambiance of a private residence, including an Olympic-size swimming pool, private cabanas for sunbathing, a children's pool, an infinity pool with views of Biscayne Bay, a whirlpool spa, elevated tennis courts, and a spacious spa. Additional amenities include a state-of-the-art gym with 180-degree bay views, additionally residents will have a dedicated private yoga room, a separate Pilates room, and even pets are offered their very own spa.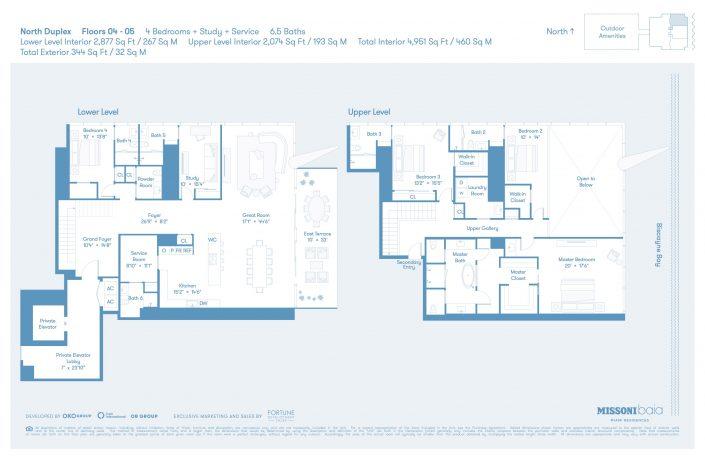 Brought to life by Asymptote Architecture, Revuelta Architecture International, and Enea Garden Design, the interior design of the building incorporates Missoni's trademark colorful design palette and Missoni Home furniture collection in inventive ways, including in all public spaces and amenities.
Sales and marketing for the residences of Missoni Baia is exclusively handled by Fortune Development Sales. To learn more about Missoni Baia, visit www.missonibaia.com.