Former Sears store set to be replaced by six-story residential building
Renovated Chicago building to accommodate more than 200 residences, rooftop and ground-level stores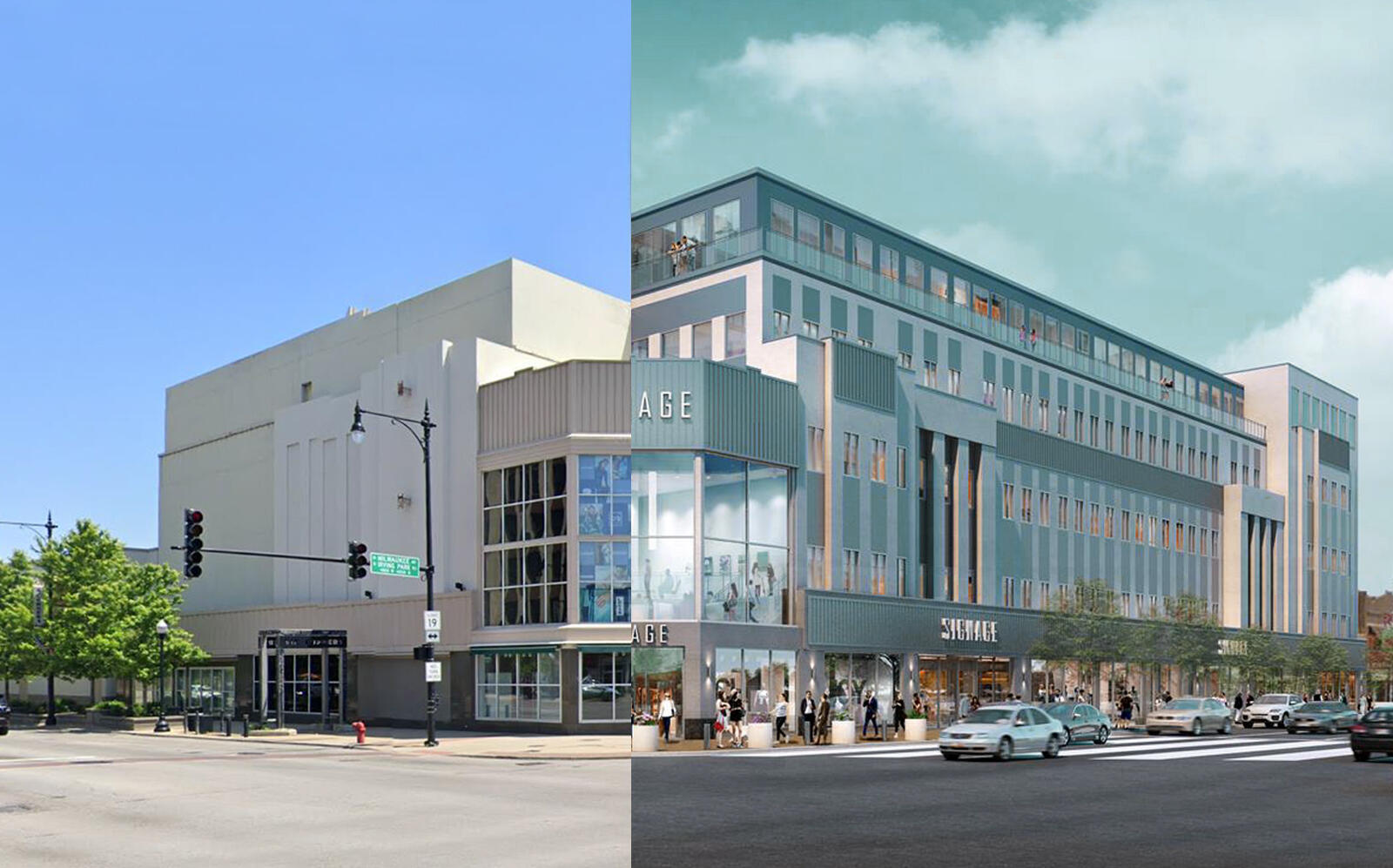 Chicago city planners are poised to give the green light for the redevelopment of a former Sears store in Six Corners as a residential property.
City documents show the $90 million project would renovate the building in the Art Deco style and include 207 residences and an accessible rooftop, according to the Chicago Sun Times. Plans on file with the city also show Novack Construction planning 50,000 square feet of ground-level retail in the building.
The Sears store opened at the northeast corner of Irving Park Road and Cicero Avenue in 1938 and served as a massive one-stop shop before shutting down in 2018 as shopping trends shifted toward big-box chains and e-commerce.
The store's redevelopment requires a zoning change that awaits approval from the Chicago Planning Commission. The meeting to approve the development is scheduled for August 26.
When an item is on the commission's agenda, it means the city planning department has already signed off on the plan. It's also a reliable sign of aldermanic approval. Approval by the commission would send the matter to the City Council for a final vote.
Redevelopment of the former Sears store site would mark the second major development project at Six Corners. The Point, the first project at Six Corners, is a 10-story senior housing development with a retail complex anchored by an Aldi grocery store.
Clark Street Real Estate has owned the lot since 2014 and Ryan Companies is constructing the $130 million project, expected to be completed by fall 2022.
[Chicago Sun Times] — Connie Kim