Retail therapy: Macy's taps CBRE to help offload stores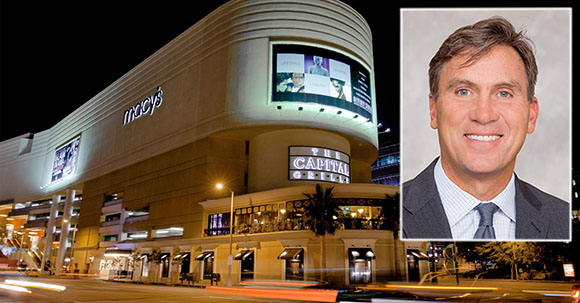 Los Angeles-based CBRE will give struggling Macy's a helping hand with plans to shutter about 100 stores, the global brokerage announced Thursday.
The locations represent about 15 percent of all Macy's department stores. The move will save the company an estimated $550 million a year starting in 2017, Macy's said.
In Los Angeles, Macy's already closed its Laurel Plaza location in North Hollywood. None of its other stores are slated for closures. L.A. is going against the trend, in fact, with a new Macy's opening in Westfield's Century City Mall. However, stores in nearby San Diego and Santa Barbara will hit the chopping block.  
CBRE's Retail Advisory & Transaction Services business line will assist in further dispositions nationwide.
"CBRE has dedicated the resources and expertise to expand its dispositions business at a time when many retailers are optimizing their store portfolios to focus on their best-positioned, most-profitable operations," Brandon Famous, CBRE's senior managing director and retail specialist, said in a statement.
Macy's announced Wednesday that 63 U.S. stores will close between now and mid-2017. [EPR] — Cathaleen Chen