Beny Alagem's Beverly Hilton condo play was "blatant attempt to buy an election": John Mirisch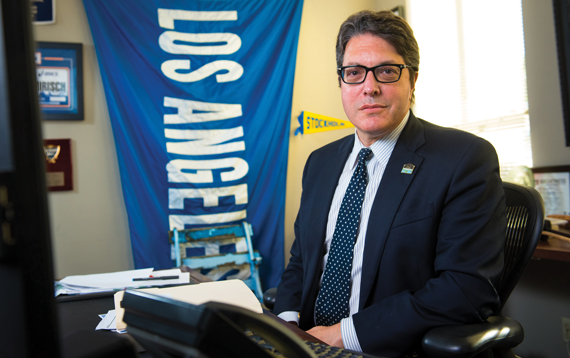 From the January issue: The Mayor of Beverly Hills is a local boy with deep roots in the community. John Mirisch grew up in town and attended Hawthorne Grammar School and the famed Beverly Hills High. His grandfather Walter Mirisch was a movie producer who brought such classic hits as "Some Like It Hot," "The Magnificent Seven" and "West Side Story" to the silver screen.
He describes the Beverly Hills of his youth as like Mayberry R.F.D, a wholesome fictional small town depicted in a spin-off of "The Andy Griffith Show," which aired in the 1960s and early 1970s. It is easy to see that small town vibe on the City Council.
In the clubby world of Beverly Hills electoral politics, five City Council members are each elected to four-year terms by local voters. The council members choose the mayor and vice mayor each year, and there's an unwritten rule that the top two posts will rotate among them. Mirisch was first elected to the Beverly Hills City Council in 2009, and again in 2013, when he served his first year-long stint as mayor. He was vice mayor in 2015. [More]