Storage startup Clutter raises another $64M in VC money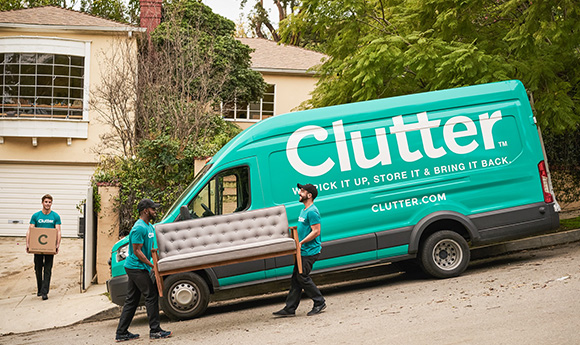 Los Angeles-based storage start-up Clutter has raised another $64 million in venture capital, bringing its total funding tally to $100 million, the company announced Tuesday.
London-based venture capital firm Atomico led the round, with participation by Sequoia Capital, Google Ventures and Fifth Wall.
Clutter aims to be a hands-free storage service. For a monthly charge, users can store one item or a whole apartment's worth of stuff, according to Forbes. When they decide they need it again, Clutter will deliver it back within 48 hours.
Clutter digitally catalogs every item stored, picks it up and drops it off. Because customers don't have to personally get to the storage facilities, Clutter can rent space outside of metropolitan areas.
"If we are successful over the next 10, 20, 30 years, we will start to free up space within the city center as well," Clutter cofounder Ari Mir told Forbes. "Use that space for affordable housing—or for a park or something."
The company already has more than 10,000 clients in L.A., San Francisco, San Diego, New York, and Seattle. [Forbes] — Cathaleen Chen