Kevin Spacey sells Los Feliz compound for $11M: report
"House of Cards" star bought property for $2.1M in 1997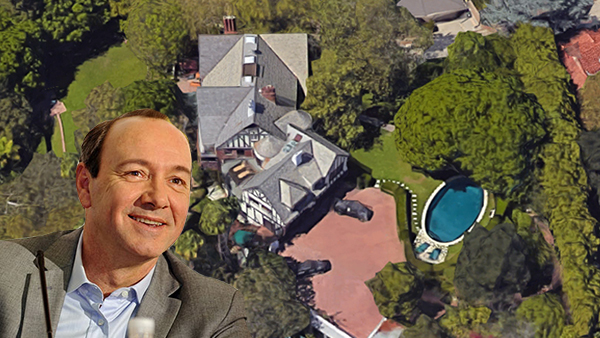 It's the house that "House of Cards" built.
Kevin Spacey unloaded his Los Feliz home in typical Frank Underwood style — quietly and for a hefty payoff.
The actor pocketed $11 million from the sale of the 6,600-square-foot home — more than five times the $2.1 million he paid for it in 1997, Variety reported.
The buyers are Universal Pictures chair Donna Langley and Ramin Shamshiri, who co-founded the design firm Commune, according to the magazine.
The 1920s-era Tudor-style property, which sits on about an acre of land on the western edge of Los Feliz, comprises five bedrooms and four bathrooms.
Spacey used to also own the property next door, which he picked up for just under $2 million in 2001 and sold for $3.5 million in 2010. [Variety] — Cathaleen Chen