Harvard-Westlake School buys 16-acre golf course in Studio City
The school has put its plans for a controversial parking structure on hold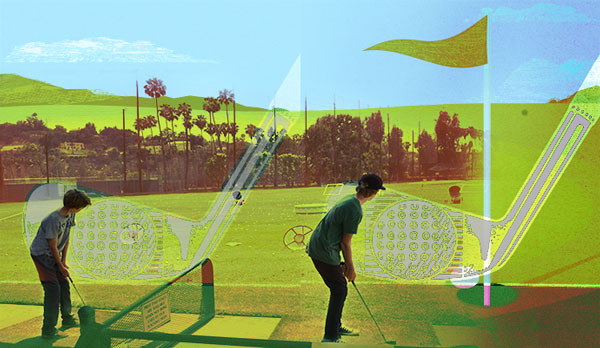 Harvard Westlake School's Studio City campus is reassessing its plans to build a highly contested parking structure after purchasing a nearby golf course and tennis property adjacent to the Los Angeles River.
The private school entered into an agreement with the Weddington family to purchase their 16-acre Weddington Golf & Tennis course at 4141 Whitsett Avenue in Studio City, the Daily News reported. It will serve as the home of the school's athletic program.
Officials said its long-term plans for the course are still unclear, but that they will likely keep parts of the athletic center open to the public and make improvements to the area. Neighborhood residents have steadily opposed plans to build residential projects.
Harvard-Westlake is now stalling its plans to build a 750-vehicle parking structure – equipped with a pedestrian bridge and athletic field on top — across its campus at 3700 Coldwater Canyon Road. Opponents of the proposed development cited concerns of the project's size and potential to increase traffic.
Harvard-Westlake officials are now looking at the possibility of adding parking to its main Studio City campus on Coldwater Canyon Road. [DN] – Natalie Hoberman