Hilton slated to open in Inglewood, adding to LA's hotel development boom
Kruger Development Group is proposing the 120-key project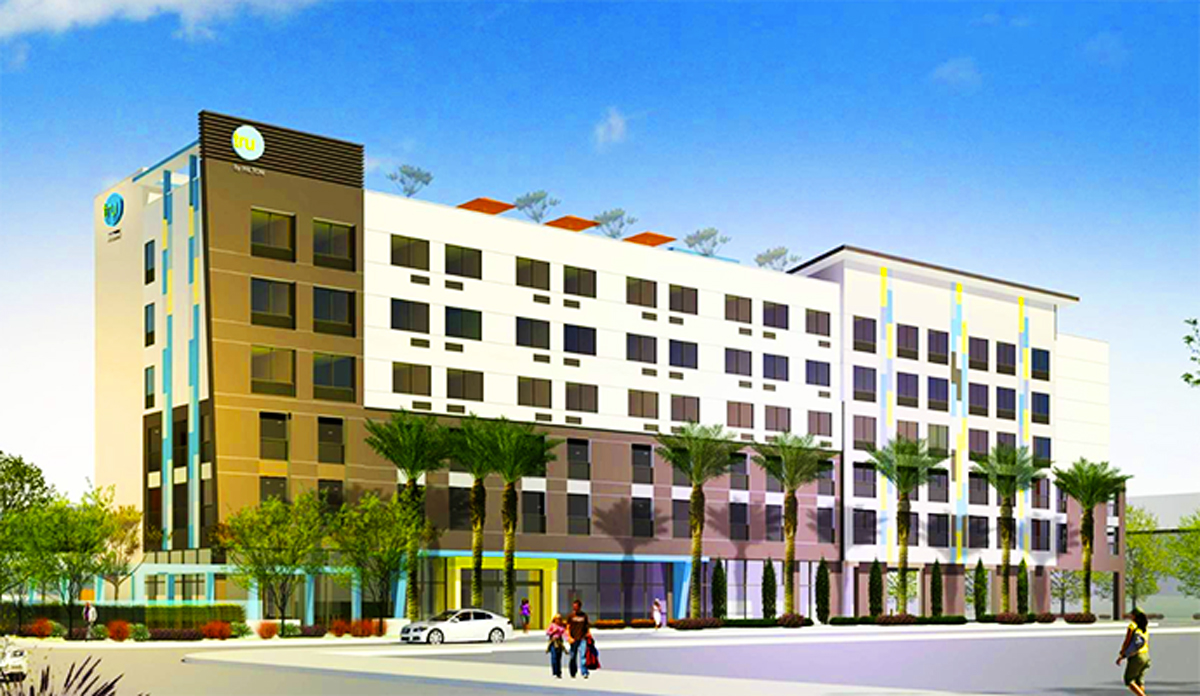 These days, a new hotel slated for construction in Los Angeles is about as surprising as a driverless car.
This one, a Hilton Tru Hotel in Inglewood, would be completed just months before the new N.F.L. stadium is scheduled to open its doors.
Kruger Development Group is proposing the Hilton at 11111 S. Prairie Avenue, according to an initial study published by the city. It was first reported in Urbanize.
The Beverly Hills-based firm has plans to build a six-story, 120-key hotel that would include a 5,000-square-foot rooftop deck and 2,000 square feet of outdoor space. Other amenities would include pool tables, a fitness center, dining area and local art. Combined, the project would amount to 105,400 square feet.
The Hilton adds to the flurry of new hotels hitting Los Angeles, which are expected to deliver about 10,0000 rooms in the next few years. As of January, there were 5,327 rooms under construction. That represents a quarter of the total statewide volume underway.
Architects Orange has been tapped to design the L-shaped Hilton site. Renderings portray a mid-rise structure.
Construction on the vacant site could begin in July and is expected to be completed in 2019.
Once built, the hotel would sit just blocks from the highly anticipated, $2.6 billion Inglewood stadium, soon to be the home of the L.A. Rams and Chargers. The stadium is likely to compete with Izek Shomof's planned hotel at 3900 W. Century Boulevard, an 180-key project still in the early stages.  [Urbanize] — Natalie Hoberman