Spending spree: Hedge fund mogul, ex-wife, spent $150M in a month on Laguna Beach homes
Bill and Sue Gross tried to outbid each other on homes in gated enclave of Irvine Cove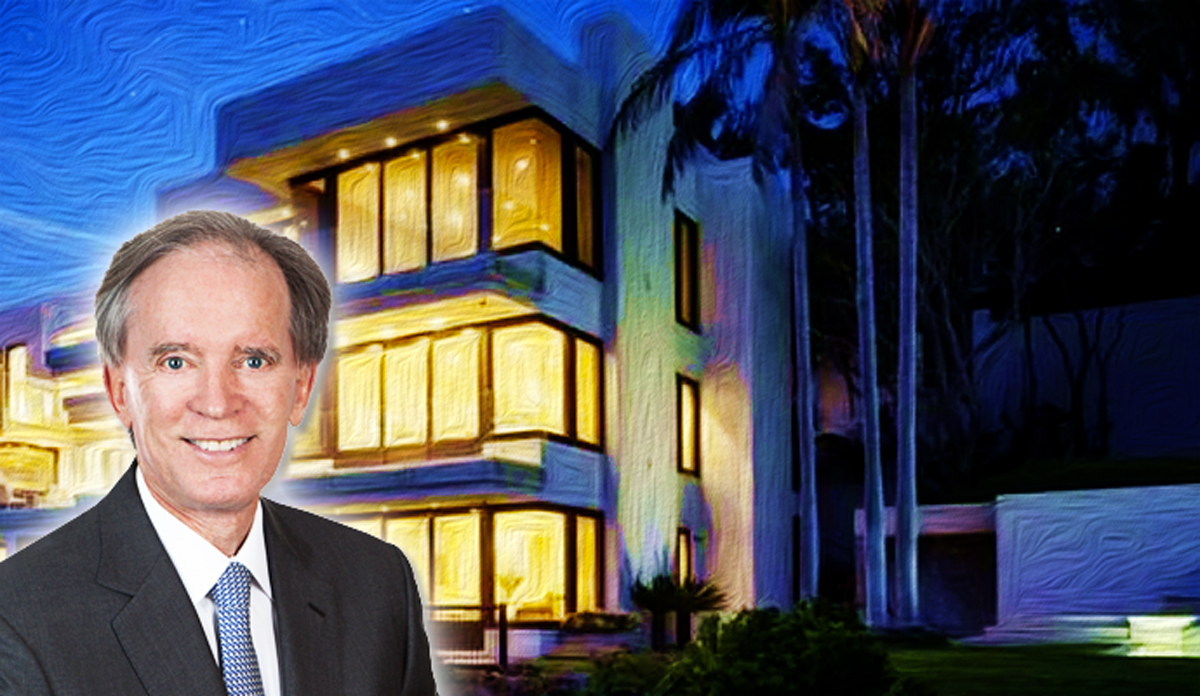 Sometimes divorce can spur the competitive juices.
Although billionaire hedge fund manager Bill Gross divorced wife Sue Gross last year, the couple is still divided over pricey property—but not any the two ever owned together.
In a case of dueling home purchases, the couple spent nearly $150 million in separate transactions on four homes in Laguna Beach in the span of about a month, The Real Deal has learned. Between the two of them, the Grosses now own seven residential properties there.
As part of her divorce settlement, Sue Gross was awarded a $70 million package of three homes the couple owned during their 30-year marriage, according to court papers obtained by TRD. The judgement was filed at the close of the couple's divorce proceedings last October.
The homes are located on three adjoining properties within the gated Irvine Cove enclave in Laguna Beach.
When they were married, Sue Gross was responsible for the investment decisions related to the couple's Laguna Beach homes, as well as managing the homes' building and renovation projects, according to a source close to the couple.
And when it came to buying homes she also showed a strong competitive streak.
Despite a restraining order filed against him in June, Bill Gross, who runs the Janus hedge fund, entered the gated community in Orange County that month to purchase a property. After learning of his plans, his ex-wife also bid on the property. Although higher, her bid was rejected in favor of his bid, according to Kathryn White, an agent at Compass, Newport Beach, who acted as Sue Gross' realtor on the negotiation, according to court papers.
Ultimately, Bill Gross paid $36 million for the property, which is four houses away from her main residence, near another home she owns on the same street, and across from the house she had just purchased for her sister and brother-in-law.
When his ex-wife learned her former husband was considering the purchase of another Irvine Cove home, she outbid him and paid $37.8 million for the property. He went on to buy a $32 million house on Pacific Coast Highway, just about a mile away from his previous purchase.
An attorney for Bill Gross did not respond to requests for comment.
Laguna Beach is no stranger to financial execs, celebrities or eccentrics. In 2017, Berkshire Hathaway Chairman Warren Buffett put his modest Laguna Beach house on the market for $11 million.
Some details of the Gross' transactions were first reported on Yolanda's Little Black Book, the real estate blog.