Australian billionaire buys Beverly Hills manse for $60M
DeVito's former crib includes beauty salon, cinema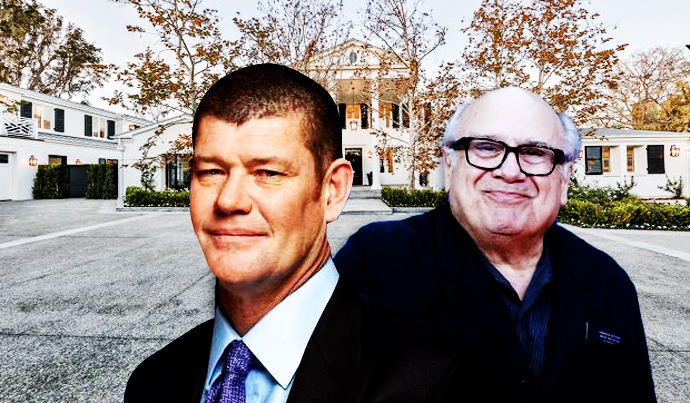 Australian billionaire James Packer is making a big bet on Los Angeles after he forked over about $60 million for a mansion once owned by actor Danny DeVito.
Packer's new home at 1028 Ridgedale Drive in Beverly Hills includes seven bedrooms, an eight-car garage, an outdoor pool, a beauty salon, cigar room, wine cellar, and private cinema, spread over the 29,000-square-foot property, London's The Sun reported.
DeVito and his then-wife Rhea Perlman lived in the home for 21 years before they sold it in 2015 for about $28 million to developers Stuart and Stephanie Liner. The Liners then extensively renovated the estate.
The couple have bought and sold more than 20 homes in Los Angeles. DLA Piper purchased their firm – Liner LLP – last year.
In 2015, Packer broke the Australian record for highest home sale price when he sold his Vaucluse mansion La Mer for $51 million, the Financial Review reported. He also bought an apartment in Sydney in 2016, and last month he sold his unit in Bondi Beach.
Earlier this year, Packer resigned from the board of Crown Resorts for health reasons. According to Forbes, he is worth almost $4 billion. [The Sun] -Greg Cornfield