Legacy Partners' plan to build apartment complex on church property marks growing trend
The developer acquired the 3.6-acre site in Santa Ana from Sound Four Square Church, whose numbers had been dropping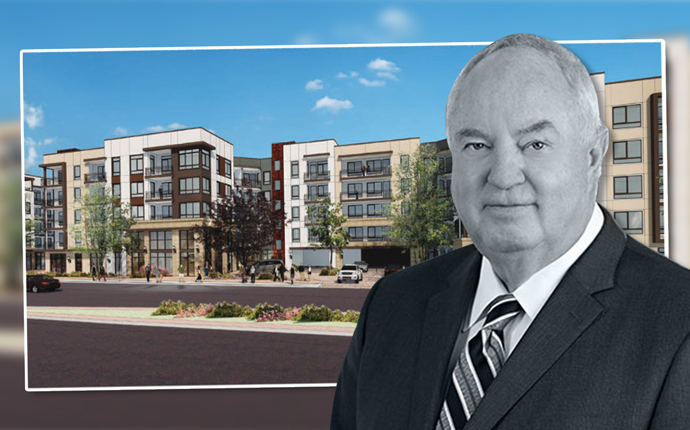 Legacy Partners wants to replace a Santa Ana church it purchased with a 226-unit apartment complex, following a growing trend of developers building on what had been church property.
The San Mateo County firm is seeking city approval for the construction of Legacy Sunflower and has received support of the Santa Ana planning commission, according to Urbanize.
The project would sit on a 3.6-acre site at 651 W. Sunflower Street.
The 10,000-square-foot Sound Four Square Church would be demolished. The new building would be five stories, and include a six-story parking structure. Planned amenities include a dog park, swimming pool, and courtyards, according to Urbanize.
Legacy Partners acquired the church after the congregation — whose numbers had dropped — reached out, Urbanize reported.
Religious institutions around the L.A. are increasingly negotiating deals with developers. The sales often hit the market as congregations shrink and no longer have the funds for upkeep. Restaurateur Dana Hollister is redeveloping a defunct church in Silver Lake. Publisher Jay Penske is turning a Venice church into his own home, so long as protests don't stop him.
In Beverly Grove, a Maronite Catholic congregation is looking to build a 19-story mixed-use tower on the site of its cathedral, then use proceeds from rents and office space to relocate the cathedral.
Legacy Partners, meanwhile, is coming off the completion of a 261-unit project in Monrovia near the city's new Metro Gold Line station. [Urbanize] — Dennis Lynch