Stockdale proposes $250M Beverly Grove medical office tower
The investment firm has owned several healthcare properties in LA but this would be its first ground-up construction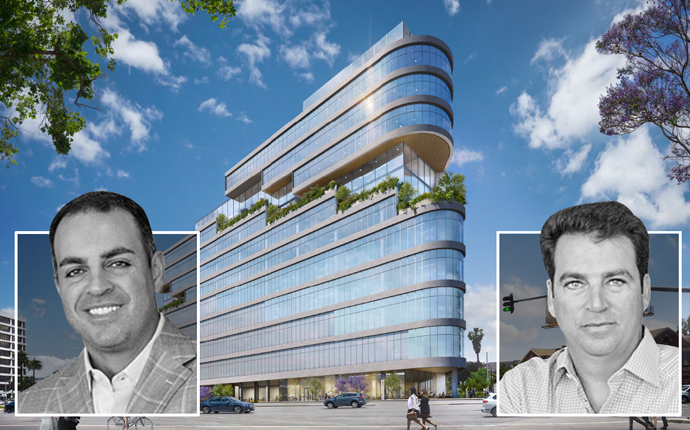 UPDATED, Nov. 26, 9:51 a.m.: Stockdale Capital Partners has proposed building a $250 million medical office tower in Beverly Grove, The Real Deal has learned. The 145,000-square-foot complex would be the real estate investment firm's first ground-up medical office construction.
The 12-story outpatient complex would rise at 656 S. San Vicente Boulevard, about a mile from Cedars-Sinai Medical Center in Beverly Hills.
The Westwood-based company filed plans with the Los Angeles Planning Commission for the Beverly Grove construction, according to a source close to the project. The firm hopes to begin construction in two years, and the project will be self-funded.
Stockdale paid $23 million for the property in 2016, which now consists of land, along with a Big 5 Sporting Goods store, a now-shuttered Montessori school. Big 5 signed a one-year lease extension for the 10,000-square-foot store, but Stockdale intends to tear down both buildings to make room for the tower.
Though this would be Stockdale's first medical office construction, the firm has owned several healthcare properties in and around L.A.
In August, Stockdale sold the 147,000-square-foot 3rd Street Medical Center in Downtown L.A. for $85 million. It also spent $140 million on three medical office buildings in Downtown, Santa Monica and in Beverly Hills in 2015 and 2016.
Earlier this year, Stockdale was in discussions to develop other medical office buildings in the San Fernando Valley as well as in Portland, Ore.
Correction: A previous version of this story provided an incomplete estimate on the project's proposed construction cost. It is $250 million, not $175 million. The building will also be 12 stories, not 14 stories.