Hearst estate owner pleads with court to let him sell mansion
Embattled financier says he can fetch $125 m for iconic home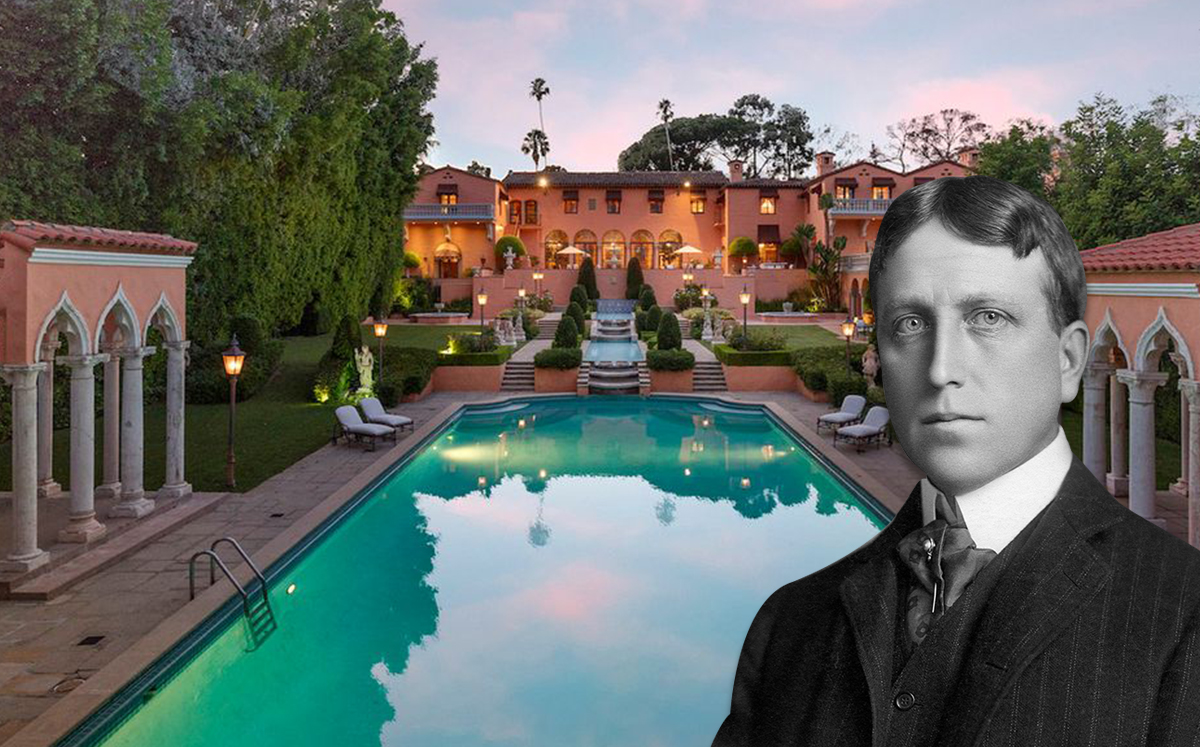 Do recent $100 million L.A. home sales mean that Leonard Ross deserves another chance to sell the fabled William Randolph Hearst mansion in Beverly Hills?
That's what Ross is arguing in an unusual bankruptcy case, one that could see the embattled real estate investor lose the home as soon as Tuesday. Los Angeles federal bankruptcy judge Vincent Zurzulo is set to decide then whether an LLC founded by Ross (it's called TBH 19) must put the former Hearst estate into receivership, as his creditors are demanding, or have an opportunity to list the property for $125 million.
The courtroom confrontation is the latest twist in a years-old saga featuring Ross's precarious finances, and the historic 40,000-square-foot mansion that he (or his LLC) has owned since 1976.
TBH19 LLC filed for Chapter 11 bankruptcy protection in November, listing $65 million in debt, primarily to DBD Credit Funding, an offshoot of SoftBank subsidiary Fortress Investment Group.
Ross claimed in a November filing that he could pay off his debts because a Saudi Arabian prince was interested in buying the estate for $125 million. According to recent court filings, the prospective prince buyer has left the picture, but Ross is still insisting he can sell the property for $125 million. (Messages left with Ross's attorneys were not returned).
The debtor argued in a filing last week that the estate is "more than adequate projection for all the secured property claims" and that it should be used as "cash collateral" until July 31st while Ross seeks a buyer.
Ross has enlisted Agency co-founder and chief executive Mauricio Umansky to bolster these claims.
Umansky stated a court declaration filed last week that the mansion at 1011 N. Beverly Hills drive is an "iconic, one of a kind, estate full of history." The agent said he believes the house could sell for at least $125 million — becoming yet another Beverly Hills home sale to surpass the $100 million mark.
The Agency co-founder stated that the listing price is appropriate — given the recent $150 million sale of the Chartwell Estate in December, and the $119 million sale by Petra Ecclestone of the Aaron Spelling manor in July.
"We feel confident that now is the perfect time to market and fully expose the property as it is unique and the only property of its kind on the market," Umansky wrote, later adding. "The only other big property currently being shown is Gary Winnick's house, which is being shown as an 'off market listing' for $225,000,000. It is our opinion that the Winnick property does not compare and is overpriced when compared with debtor's property."
But DBD Credit Funding believes Ross' real estate agent has no basis to claim the house is worth $125 million.
"The debtor has failed to provide admissible evidence of the value of the property in order to establish the requirement of adequate protection," DBD wrote in a declaration.
The creditor wants a receiver to take over the home, finding Ross's claims that he can sell the home in order to pay off the debt little more than market speculation, deeming it, "improper lay testimony."
Ross is no stranger to bankruptcy court. In 2010 he filed for personal bankruptcy over a Bank of America loan that he later made good upon.
Ross subsequently tried to sell the mansion for $195 million in 2016 before taking it off the market. Before filing for bankruptcy, Ross also tried to refinance the estate via crowdfunding.
Besides its former Hearst ownership, the Beverly Hills estate is famous for being film site to "The Godfather" scene in which a Don Corleone foe wakes up to find a severed horse's head. It was also visited by John and Jacqueline Kennedy during the couple's honeymoon.