River Landing development gets $7.5M in county funds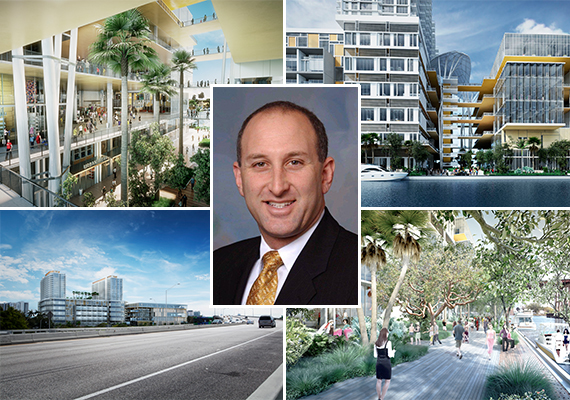 The River Landing development in Miami has won approval by the Miami-Dade County Commission for $7.5 million from the Economic Development Fund.
The development had requested $12.5 million in assistance from the county for infrastructure costs in January, but the county recommended River Landing split the EDF's remaining $15 million evenly with the proposed Rosal Westview business park development.
River Landing principal Andy Hellinger told The Real Deal that the funding shows the county's support for large scale development in an area that's been ignored by most developers.
"It's an important area of the county, and [the funding] is something that we can report to our retail tenants: That we have the support of our county and our city to make this development a reality," Hellinger told TRD. "We're bringing life back to the river. We're opening up the river so people can come and enjoy it. We're going to have great restaurants, shopping, and everyone can come and be a part of this."
River Landing Shops and Residences will be a mixed-use development built on 8.1 acres at 1480 Northwest North River Drive on the Miami River. The $300 million development will have 426,000 square feet of retail and restaurant space, 475 apartments and 2,200.
Hellinger said figuring out the project's construction timeline is next on the agenda.