Entrada Resort back on market after failed sale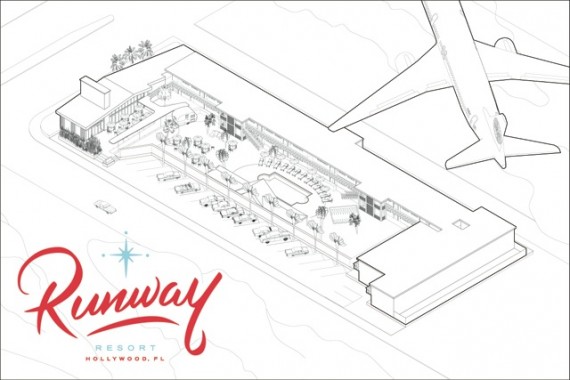 A trio of bidders failed to close their planned purchase of the Entrada Resort in Hollywood near Young's Circle, and the 60-room motel has been relisted for sale with a $5.299 million asking price.
Veteran hotel executive Lauren Abrams, former nightclub owner Alan Roth and Manny Masouf, founder of the retail store chain Bebe, planned to convert the MiMo-style Entrada as a resort hotel under the Runway brand.
The trio had planned to close on the purchase of the Entrada in February of this year and then invest $3.5 million to renovate it.
But they apparently failed to obtain the financing they needed, and Entrada's owner again has listed the property at 509 North Federal Highway for sale. Scott Rivelli, a real estate agent for the potential buyers, said in an email that "the deal fell through."
Abrams was the project leader.  Following a 13-year career as vice president of marketing for both the Royalton Hotel in New York City and then the Island Outpost hotel group, Abrams and two former colleagues bought a boutique hotel in Islamorada called Casa Morada in 2001. After they sold it in 2013, Abrams began looking for a new boutique hotel to take over.
Abrams told The Real Deal in February that high property prices on Hollywood Beach encouraged her to hunt for a hotel elsewhere in Hollywood — a search that led her and her partners to the Entrada.
"She had it under contract. She was trying to purchase it. But unfortunately, she wasn't able to get financing," Gulya Zhakuposa, the listing agent for the Entrada property, told TRD. "We were very sure she would close, and she didn't."
Zhakuposa also said the property's owner, David Zinn, has renamed the motel the Zinn Inn.