River Landing project in Miami faces foreclosure suit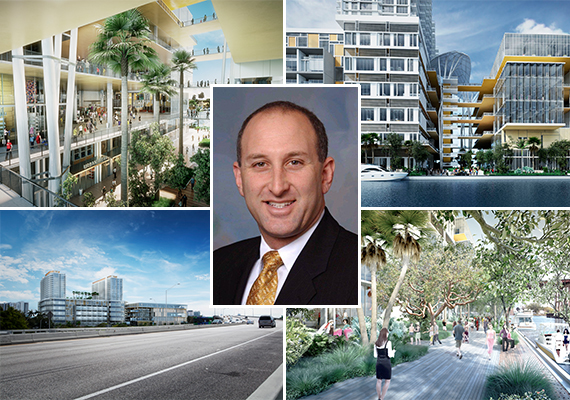 A lender has filed a foreclosure suit against the developer of River Landing. a residential and retail project in Miami along the Miami River.
An architectural firm and an engineering firm also have filed liens against the developer, River Landing Development, headed by Andrew Hellinger.
The developer defaulted on a $38.19 million mortgage loan from Eastwatch Holdings, the lender charged in a suit filed recently in Miami-Dade Circuit Court.
Eastwatch is owned by Northstar Realty Finance, a New York-based public company.
According to county records, River Landing Development last year paid $25 million for the eight-acre site of its planned project on the north bank of the Miami River between the Dolphin Expressway and 17 Avenue.
Langan Engineering & Environmental Services of Miami Lakes last week filed a lien against for $37,000 of engineering services that River Landing allegedly failed to pay for.
In late August, ADD, an architecture firm in Miami, filed a lien against River Landing for payment of approximately $1.1 million on a $3 million contract.
The planned development would include two rental apartment buildings with 475 units altogether and a shopping center measuring five stories and 426,000 square feet.
The county has been a catalyst for River Landing by providing land adjacent to the mixed-use development for a public park and by providing preliminary approval of a $7.5 million grant to help fund the development. [Miami Herald] — Mike Seemuth