Industry intel: SoFla construction down, Miami home prices up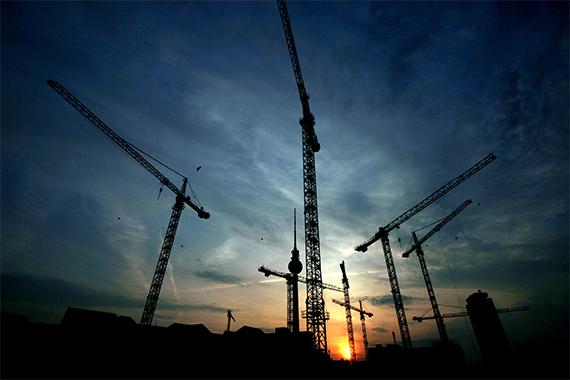 South Florida construction report
South Florida developers signed far fewer construction contracts in November compared to 2014, due to a dropoff in residential building, according to a new report from Dodge Data & Analytics.
The report showed $405 million of new residential contracts in November — a 60 percent decrease from the $1.016 billion signed in November 2014.
Yet, nonresidential contracts were up a solid 17 percent during that same time period. Construction spending for everything from government offices to churches reached $289 million in November, up from $246 million the previous year. Overall, $694 million in construction contracts were signed in November, down 45 percent from $1.26 billion in November 2014.
The trend of falling expenditures began in October, which saw similarly severe cuts in residential building contracts.
Despite the big dip, spending totals are still on track to outpace 2014. About $8.9 billion has been spent on building from January to November — a 2 percent growth compared to the $8.7 billion spent those same months in 2014. Dodge has not yet released data for December. — Sean Stewart-Muniz
Miami-Dade County home prices
November marked yet another month of rising home prices in Miami-Dade County, according to a new report from CoreLogic.
The analytics company looked at home sales, both non-distressed and distressed, during November and compared their closing prices to the same month in 2014. What CoreLogic found was that prices increased by 7.6 percent year-over-year — a significant jump, although that trend of appreciating prices has started to slow in recent months.
From October to November, home prices only grew by 0.5 percent, which means they held steady for the most part. 
"Many factors, including strong demand and tight supply in many markets, are contributing to the long-sustained boom in prices and home equity which is a very good thing for those owning homes," Anand Nallathambi, president and CEO of CoreLogic, wrote in the report. "On the flip side, prices have outstripped incomes for several years in a number of regions so, as we enter 2016, affordability is becoming more of a constraint on sales in some markets."
Home prices in Florida as a whole actually outpaced Miami-Dade, which has the state's most-expensive homes. Florida saw a 7.9 percent increase in the price of a house year-over-year.
Nationwide, home prices saw similar growth: the price of a U.S. home rose 6.3 percent year-over-year in November, and 0.5 percent from October to November.