Paul Cejas buys last developer unit at Faena House for $20M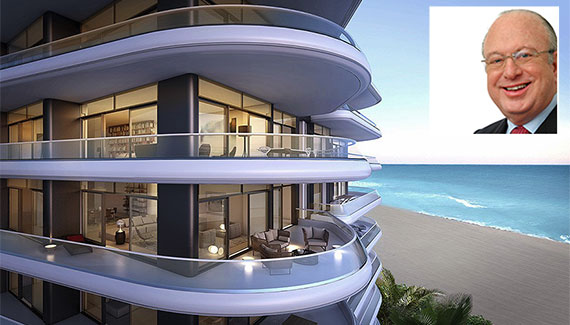 It's been a busy month for Paul Cejas, an investor and Miami's home-grown former U.S. ambassador.
First, Cejas refinanced his Lincoln Road holdings with a huge $70 million loan. Now, he's just closed on the $20 million purchase of a flashy Faena House penthouse.
The former U.S. ambassador to Belgium and his wife Gertie paid nearly $2,790 per square foot for Penthouse D at the newly built tower, according to county records. The unit measures 7,169 square feet and was Faena House's last remaining developer-owned unit out of its 44.
Requests for comment to Erik Schneider, who handles developer sales for Faena, were not immediately returned.
The county property appraiser shows Penthouse D was the last of Faena House's developer units to sell.
As The Real Deal previously reported, Faena House enjoyed huge success as the most expensive new condo tower to open this cycle in terms of price per square foot. A wave of executives and Wall Street bigwigs have been noted buyers at the tower — though some, like billionaires Leon Black and Ken Griffin, appear to be making their exit from the building before it even reaches its first anniversary.
Cejas, who heads PLC Investments, marks the latest wealthy buyer to plant their flag in the Faena district. Just last week, he refinanced his flagship property on Miami Beach's Lincoln Road — the building where McDonald's and Zara have leases — with a $70 million loan.
The South Florida Business Journal first reported Cejas' purchase.