The big chill: downtown Miami's condo market faces first price dip in 5 years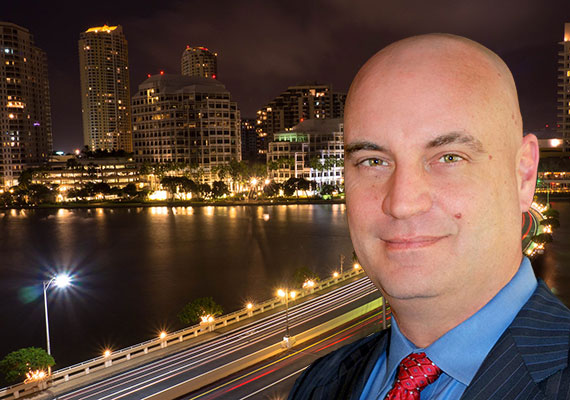 Winter has come early for Greater Downtown Miami's condo market.
A new report from the Downtown Development Authority shows pricing for existing condos in the area has fallen for the first time in five years, marking what could be a return to stability after years of overheated sales and skyrocketing values.
According to the report, authored by Integra Realty Resources, the average price of a resale condo in downtown Miami fell 4 percent to $438 per square foot between end-year 2015 and the first half of 2016.
Though that's far from a meteoric drop, it follows five years of double-digit price growth since Miami began recovering from the housing bust.
On the local level, a series of market forces are colluding to scale back prices: investor demand is slowing now that rental rates for condos have moderated in recent months, following increased competition from new apartment buildings like Melody, Soma, Brickell View Terrace and Met3.
That's not likely to change in the near future, either: Integra's report shows another 5,508 rental units are under construction and expected to open within the next two years, with 8,483 more apartments in the proposal pipeline for the greater downtown area alone.
Plus, resale inventory is flooding the market, with more than 3,000 active listings as of May this year, all while sales volume is falling sharply. For the first six months of 2015, buyers picked up 750 condos in the downtown area. In the same time period this year, sales volume hit only 550 units.
On a global level, Miami's newfound moniker as an international city proved to be a double-edged sword this year. Feeder markets like Venezuela and Brazil are in financial and political turmoil, while the strong U.S. dollar has made it more expensive for foreign buyers to purchase real estate here.
The price drop follows months of reports signaling Miami's housing market in general is slowing down to a more moderate pace after years of overheated — and unsustainable — sales and price growth. 
Though the figures aren't pretty for property owners, there's a silver lining to be found for renters and prospective homebuyers.
"In the balance of supply and demand in real estate, the good news is that affordability may come back in vogue," Integra Realty Resources wrote.
Landlords are already setting aggressive rents to combat the increased supply, according to the report, as evidenced by a closing gap between asking rents in downtown Miami and what tenants are actually paying. In Brickell, for instance, the average ask of $2,649 per month was only $43 off the neighborhoods overall average of $2,606.
New development isn't immune to the market's softness, either. A recent report from brokerage ISG showed pre-construction sales only saw a tiny uptick between this year's first and second quarters, though 77 percent of all 14,316 units in the pipeline have been pre-sold between Miami and Fort Lauderdale.
Integra reported that construction debt is becoming too expensive, which means fewer projects will get off the ground in the next year, and those that do launch will be from developers rich with equity.
As of the second quarter, 7,499 new condos were under construction in Greater Downtown Miami, with 1,552 of those either reserved or under contract to buyers. Average prices have held mostly constant, with new units asking $685 per square foot overall.
"Given the declines in the reservation/contract phase, it is unlikely that these projects will commence fast enough to refill the under construction pipeline," the report said. "The lack of inventory entering the pipeline today will lead to less competition heading into late 2017-2018."