Another Heat player with a big contract buys a home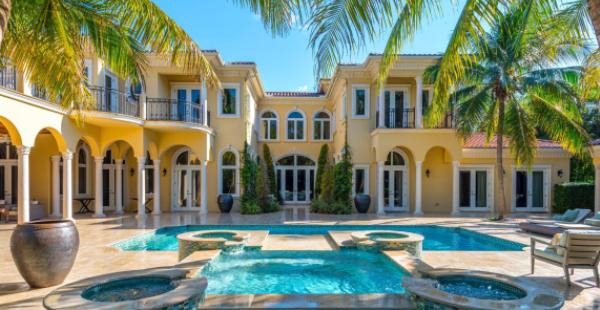 Professional basketball player Tyler Johnson, who landed a rich contract with the Miami Heat in July, paid $4.85 million for a six-bedroom home in Pinecrest.
A basketball half-court is part of the property at 9700 West Suburban Drive. The residence also has an elevator, a swimming pool and a four-car garage.
The previous owner had purchased the home for $2.9 million in 2007.
Listing agent Hilda Jacobson of brokerage firm Douglas Elliman told the Miami Herald the Pinecrest property is "a very sophisticated family compound" that the previous owner had customized for his family.
Johnson, 24, a guard, has a four-year, $50 million contract with the Miami Heat. He is likely to get more playing time in the upcoming season because former Heat guard Dwayne Wade has left the team to join the Chicago Bulls.
Another Miami Heat player who got an eight-figure contract this summer also made a recent seven-figure home purchase. Heat center Hassan Whiteside, who signed a four-year, $98 million contract with the team in June, subsequently bought a six-bedroom home in Miami Beach for $7.3 million. [Miami Herald] — Mike Seemuth