East End Capital gets approval to use air rights from Wynwood Arcade for Wynwood 25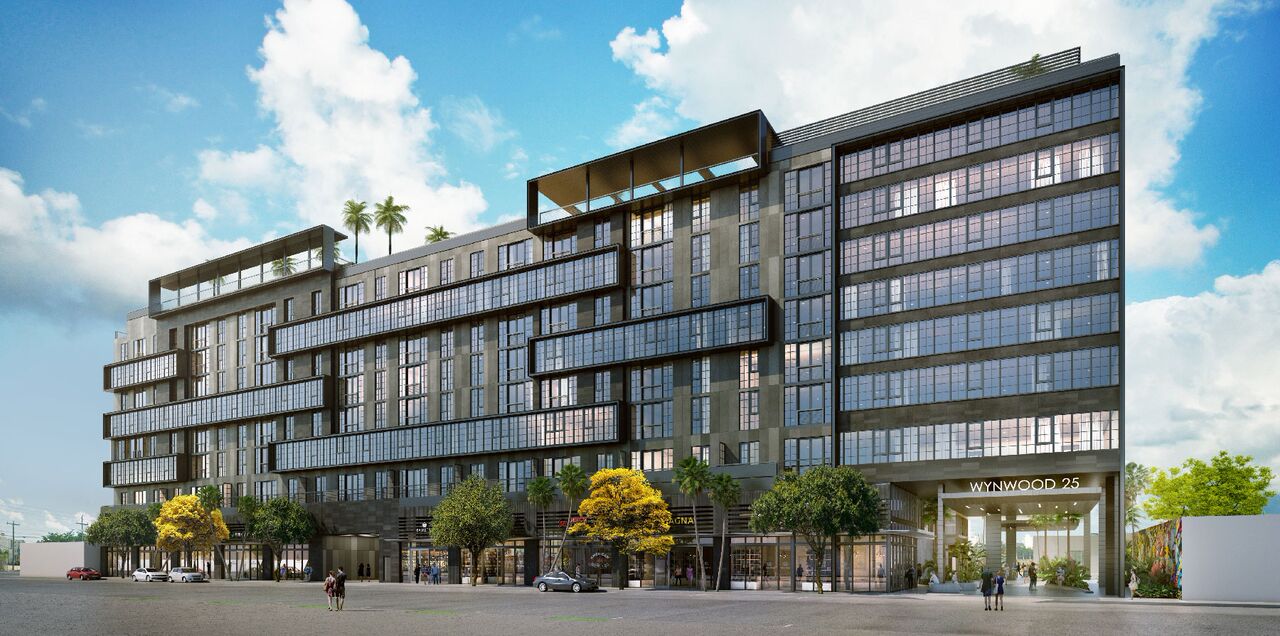 The transferring of air rights has arrived in Wynwood.
The Wynwood Business Improvement District's Design and Review Committee on Wednesday signed off on the first request to relocate developable space above an existing property to a new development. As a result, East End Capital will be allowed to transfer a portion of the air rights above its Wynwood Arcade retail building to its mixed-used development project, Wynwood 25.
Steven Wernick, a partner with Akerman representing East End Capital, told The Real Deal transferring some of the air rights from Wynwood Arcade will allow the developer to increase the floor-to-area ratio on the seventh and eighth floor of Wynwood 25, a 400,000 square foot building that will have 289 apartments, 31,000 square feet of ground floor retail and 340 parking spaces.
"Wynwood Arcade is a great example for the transferring of air rights in the neighborhood," Wernick said. "The building has already been activated, tenants have moved in and people are going there."
The transferring of air rights is typically reserved for historically designated properties and government buildings that cannot be redeveloped into taller structures. The city of Miami or property owners can sell the air rights to the owners or developers of another property that allows for higher density. As part of a massive rezoning of 205 acres two years ago, property owners of one-story and two-story warehouses in the neighborhood can now transfer air rights to other properties and developments in Wynwood after meeting a set of conditions.
For instance, a one-story or two-story warehouse must be readapted for commercial use before any transfer can take place, according to members of the BID design and review committee. Property owners can tear down some portions of their buildings, but must keep some elements, such as facades, intact. And they also have to make contributions to the Wynwood public benefits program.
"It is a way to give incentives to owners that keep their one-story and two-story buildings intact," said Victor Sanchez, chairman of the design and review committee.
David Polinsky, chairman of the BID's Planning and Zoning Committee, said the goal is to keep the neighborhood's gritty industrial appeal, while at the same time accommodating new developments. "We create tremendous incentives for developers to come out of the ground," he said. "But we also didn't want to see the neighborhood to go from one-story to eight stories all at once."