Saks emerges as opponent to Bal Harbour Shops expansion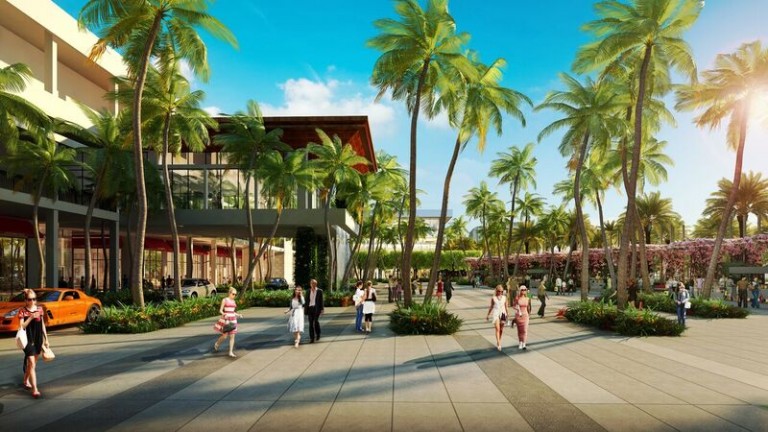 A new opponent to the proposed Bal Harbour Shops expansion emerged at a public meeting this week: Saks Fifth Avenue.
An attorney for Saks spoke out against the $400 million expansion of the Shops, which in its latest version leaves the anchor tenant untouched, according to the Miami Herald. Whitman said that Saks owns the building it occupies via a ground lease, and that the store decided to stay put when the expansion was reduced. Saks said the plan is "detrimental" to the shopping experience of its customers.
Bal Harbour Shops' owner Whitman Family Development responded, saying in a statement:
"Saks then requests tens of millions of dollars from us to improve its own building and threatens to be 'a thorn in our side' during the public hearings if we refuse … And here they are tonight."
About 200 people attended the meeting on Tuesday, which was held at the nearby Sea View Hotel. Whitman's expansion plans have been in the works for years, and have hit several roadblocks from opposing Bal Harbour residents, as well as the Village Council.
Earlier this year, Whitman withdrew its offer to buy the village municipal building and submitted the latest plan, which calls for an additional 352,000 square feet of mostly retail space. The mall owners would move current parking to add to the new structure. Meanwhile, a new parking lot would be built at 9700 Collins Avenue, the former site of the Church by the Sea. The overall plan comes to an increase of about 17 percent.
In March, a group of opposing residents and its lawyer accused village officials of stonewalling their latest effort to block the luxury shopping center's plan.  [Miami Herald] – Katherine Kallergis