Finance executive lands former Florenz Ourisman home for $6.2M
The Via Tortuga home sold for a $23.6 percent discount off its original asking price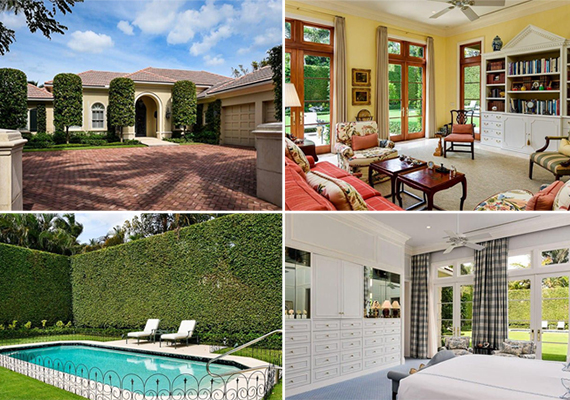 Capital International Research executive Kathryn M. Peters just bought a Palm Beach home for $6.18 million, just below its 2007 selling price of $6.2 million, property records show.
The seller of the home at 209 Via Tortuga was the Ourisman Florenz R. Estate, formally headed by developer Florenz Robert Ourisman of Palm Beach. Ourisman passed away in 2015. His father, Col. Benjamin Ourisman, founded Ourisman Chevrolet, one of the largest car dealerships in the country.
Records show Florenz Robert Ourisman's daughters Beth Ourisman Glassman and Margaret Ourisman Goldman signed the deed transfer of ownership on behalf of the trust in the sale.
Ourisman had bought the 4,558-square-foot home at the height of the housing market in 2007 for about $1,360 per square foot, property records show. The home sold for nearly the same price at $1,356 per square foot.
Sotheby's International Realty's Kim Raich brokered the deal. The home was listed for as high as $8.1 million in November of 2016, according the Realtor.com, meaning it sold for a $23.6 percent discount.
The one-story, four-bedroom, four-bathroom and one half-bathroom home was built in 1998, and sits on about half an acre, records show. Features include high ceilings, a new kitchen, a three car garage and a pool.
About a mile and a half south a 5,500-square-foot home at 202 Garden Road sold in June for $5.7 million or $1,042 per square foot to beer industry heir Peter Busch Orthwein. Even more recently, another nearby Palm Beach home developed by luxury homebuilder E. Llwyd Ecclestone III, sold last week to philanthropist Julie Fisher Cummings for $11.75 million.