South Florida's priciest industrial sales in 2018
Buyers include Duke Realty, CenterPoint Properties and TA Realty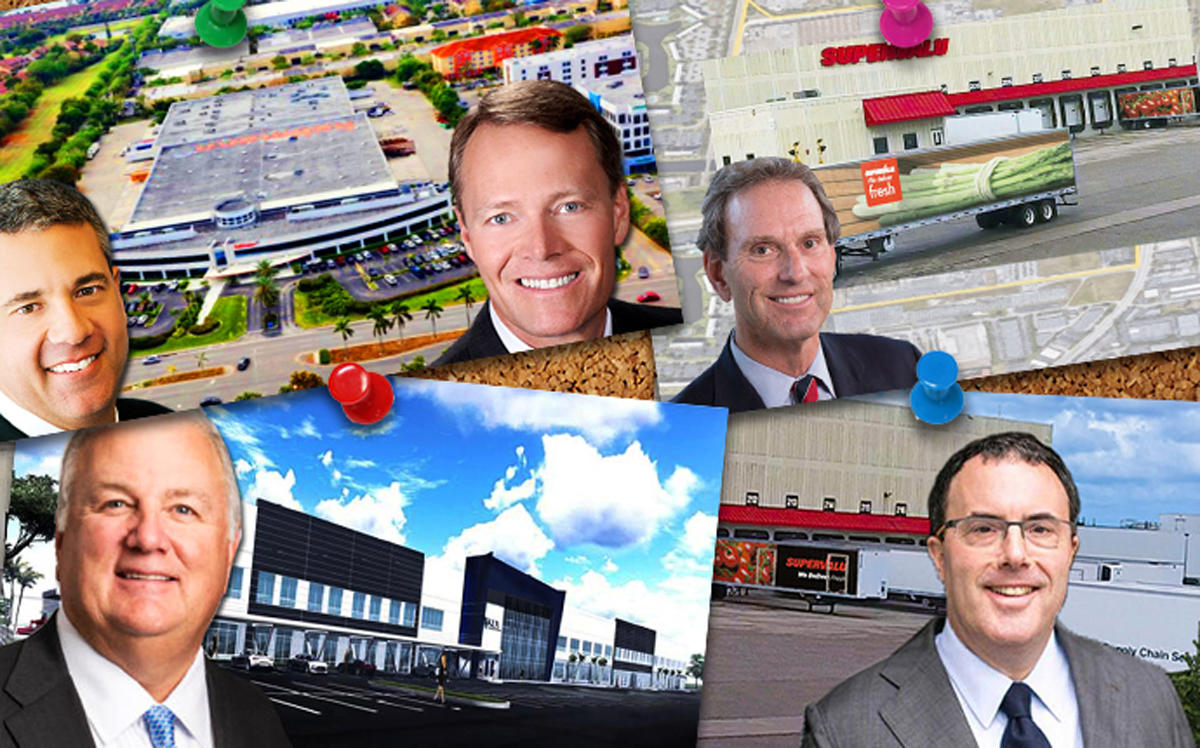 Industrial properties in South Florida were in hot demand in 2018, with the top five industrial sales totaling $478 million, outperforming last year's $401.5 million.
The increase stems in part from thriving e-commerce and the resulting need for more distribution centers. South Florida's connection to international markets, like those in South America, in addition to the area's lack of available land and growing population, are other factors that have helped set top-dollar prices and boost investor interest.
Notable big-ticket purchases came from buyers like Duke Realty, CenterPoint Properties and TA Realty. Here, The Real Deal breaks down the top five sales in South Florida, priced from $43.2 million to $180 million. The data is from Colliers International South Florida.
Duke Realty drops $180M at Hialeah industrial park
In 2018, Hialeah's industrial market took center stage when Duke Realty dropped $180 million for Flagler Global Logistics' 8 million-square-foot Countyline Corporate Park.
The industrial park is the future site of aircraft services company KLX Aerospace Solutions' new headquarters. It sits on the northwest corner of Northwest 154th Street and and Northwest 97th Avenue.
Flagler assembled the 95-acre site in 2005 for a combined $38.3 million. It's near the border of Miami-Dade and Broward counties.
Duke Realty bought the first three buildings as part of its first phase, which totals about nine buildings. In all, Duke Realty purchased 1.2 million square feet.
The largest warehouse spans about 500,000 square feet. Other tenants include CGI Windows, which inked a roughly 325,000-square-foot lease at the park.
Hialeah emerged as one of the top industrial submarkets in Miami-Dade. About half of all industrial transactions in Miami-Dade County in the second quarter took place in Hialeah, according to a CBRE report.
CenterPoint pays $95M for SuperValu distribution site
CenterPoint Properties, a major investor of industrial properties in the United States, added to its South Florida portfolio in 2018.
It made a $95 million acquisition of a 778,816-square-foot distribution center leased to a SuperValu wholesale store in Pompano Beach. Fortress Investment Group was the seller. It bought the site at 1141 Southwest 12th Avenue in 2006 for $51 million.
Built in 1973, the 51-acre property features 120,000 square feet of cooler and freezer space, 179 trailer parking positions and extra land for development in the future.
The deal comes on the heels of United Natural Foods' purchase of SuperValu for $2.9 billion. In April, Supervalu announced it would be selling eight of its facilities, including one in Pompano Beach.
TA Realty pays $92M for industrial portfolio
The third priciest deal highlights a trend of industrial portfolio sales of smaller warehouses.
In September, TA Realty bought a 10-parcel industrial portfolio in Medley and Hialeah Gardens for $92.25 million from Cofe Properties.
Records show Cofe paid $48.3 million for the 932,500-square-foot portfolio in 2013.
Industry insiders say spaces in the 10,000-square-foot to 25,000-square-foot range are desirable, as competition for industrial space is expected to push rental rates for such buildings closer to rates for new construction.
Fortress pays $66M for Pompano Beach SuperValu
Yet another SuperValu distribution center sale made the list.
Fortress Investment Group paid $66.4 million for a 769,000-square-foot SuperValu facility in Pompano Beach, as part of a $483 million national portfolio deal.
The trade is part of a 20-year sale leaseback agreement with SuperValu, with a five-year renewal option at the facility at 1141 Southwest 12th Avenue. Rent is expected to total about $31 million in the first year of the lease, according to SuperValu's website.
The seller, Associated Grocers of Florida, was acquired by Supervalu for $180 million last year. Records show the facility was built in 1973 and last traded for $51 million in 2006. It sits on the 51.5-acre site just west of North Andrews Avenue and north of West Mcnab Road.
RMR Group pays $43M for Hellmann Worldwide HQ
In another sale leaseback deal, Industrial Logistics Properties Trust bought the North American headquarters for Hellmann Worldwide Logistics in Doral for $43.1 million.
The industrial real estate investment trust paid about $180 per square foot for the 240,700-square-foot property at 10450 Northwest 41st Street. Hellmann Worldwide plans to lease the property for a minimum of 10 years.
The German company is one of the largest full-service logistics companies in the world. The buyer, Logistics Properties Trust, is a subsidiary of Newton, Massachusetts-based The RMR Group, which is an alternative asset management firm.
Hellmann Worldwide Logistics had owned and occupied the property since 1996.
The top 5 South Florida industrial sales in 2018
| | | | |
| --- | --- | --- | --- |
| NAME | Huys | PRICE RANGE | From $6,750,000 to $9,850,000 |
| ADDRESS | 404 Park Avenue South | SIZE RANGE | From 2,426 Sq Ft to 2,983 Sq Ft |
| TYPE | Conversion | AVG PPSF | $3,042 |
| TOTAL UNITS | 58 | TAX ABATEMENT | No |
| DEVELOPER | Kroonenberg Group | AVG COMMON CHARGE | S1.57/sf |
| BROKER | Corcoran Sunshine | FINISHED BY | Winter/Spring 2014 |
Source: TRD analysis of brokerage data, as prepared by Colliers International, news clippings and market reports.