ZOM Living buys land, scores financing for Luma at Miami Worldcenter
Zom plans a 43-story apartment tower with 434 units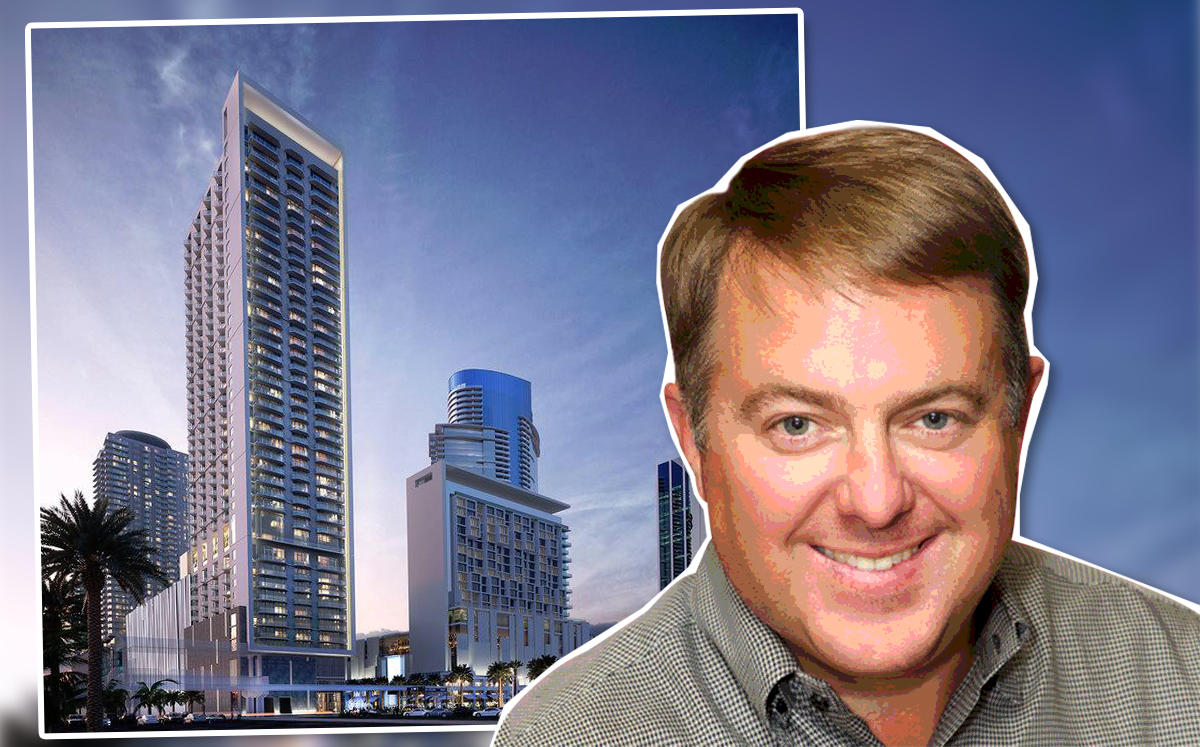 ZOM Living bought the land and scored a $119 million construction loan to build a 43-story apartment tower at Miami Worldcenter.
Records show ZOM bought the property near Northeast First Avenue and Northeast Eighth Street for $19.5 million.
The Orlando-based developer secured the loan from the New York-based Moinian Group, records show. The Moinian Group will also be a partner in the project, according to a press release.
The new apartments will be a center point of the 27-acre, $4 billion Miami Worldcenter project, led by developers Nitin Motwani and Art Falcone.
Luma will have 434 apartments, which will span 556 square feet to 1,808 square feet. Amenities will include a wellness center, a sundry shop, speakeasy, dog salon, fitness club with a classroom, and a pool.
Construction is expected to begin in July and will take about 30 months, according to ZOM Living CEO Greg West.
The development group behind Miami Worldcenter also secured a $34.7 million loan from Bank OZK for a parking garage that will be used for the Luma.
Cushman & Wakefield Robert Given and Robert Kaplan secured equity and debt financing on behalf of ZOM Living and the Moinian Group.
Miami Worldcenter, a mix of retail, residential, hotels and office space, is among the biggest real estate projects on the East Coast.
Paramount Miami Worldcenter, a 60-story condo tower is expected to be completed in July and will have more than 500 residential units.
Chicago-based Fifield is proposing a 47-story, 738,000-square-foot building with about 15,000 square feet of retail space on the northeast corner of Northeast 10th Street and Northeast First Avenue as part of the project. Other components of Miami Worldcenter include a 1,700-room convention center hotel from MDM Development Group and an office tower built by Hines with up to 500,000 square feet of office space.
ZOM Living is also the developer of Solitair Brickell, a 50-story, 438-unit luxury apartment building at 86 Southwest Eighth Street.
The Moinian Group has a portfolio of more than 20 million square feet throughout the country, according to its website, including the Sky residential tower at 605 West 42nd Street in New York City.