Developer sells hotel site in Wynwood, plans retail project nearby
Firm will use $900K from land flip to build three-story retail building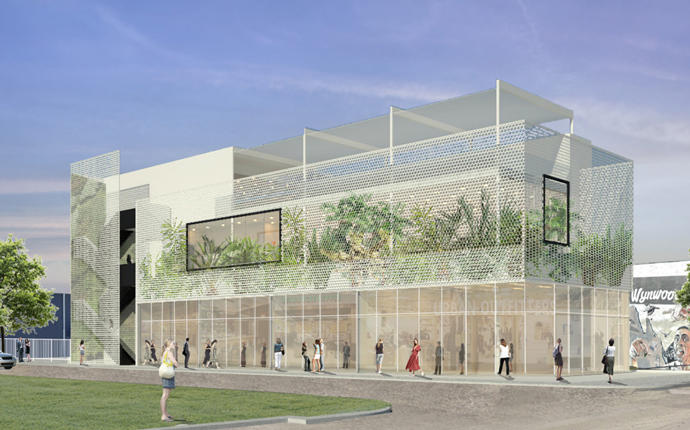 Red Group sold a development site in Wynwood — where it had planned to build a modular hotel — to a former Related Group project manager.
With the profits from the land sale, Red Group plans to build a 10,000-square-foot retail and restaurant project nearby in Wynwood, according to the company's chief financial officer, Samuel Raccah.
Red Group sold the lots at 50 and 58 Northwest 26th Street to Jeffrey Grossfeld, who was previously with Related, for $3.2 million. That's $900,000 more than what Red Group paid in June 2018. Raccah said the group had planned to build the first short-term rental-friendly building in Wynwood on the 26th Street property, but "the buyer made an offer that we couldn't refuse."
Grossfeld reportedly plans to build a container-style hotel on the site. He did not immediately respond to a request for comment. The vacant property totals 10,400 square feet and it sold for $308 per square foot.
That site is across the street from the Bradley, a mixed-use apartment development that Related and Block Capital Group are building at 51 Northwest 26th Street. The 175-unit project, with interiors by Lenny Kravitz, is expected to be completed by the end of this year.
Red Group plans to build the commercial building at 300 Northwest 29th Street, at the entrance of the neighborhood's planned woonerf. A woonerf is a Dutch-inspired shared street design aimed at slowing down traffic.
Shulman + Associates is designing the building, with retail on the ground floor, a restaurant concept on the second floor, and a third-floor rooftop concept that will be a bar at night and a workout studio during the day. Red Group expects to break ground on the building by the first quarter of next year and complete it at the end of 2021.
The project will be built without parking, thanks to new legislation that relaxes parking requirements for single-lot owners.
Gabriele Braha, president of GB Seven Investments and Red Group, was recently added to the Wynwood Business Improvement District's board.
Last year, the Miami City Commission approved contracts to develop a streetscape and tree canopy master plan for Wynwood. The neighborhood's future streetscape could include a bicycle and wellness loop, pocket parks, lush landscaping, and more woonerfs.