Don Peebles to re-open the Bath Club in Miami Beach
Peebles Corp. is spending up to $7M on the project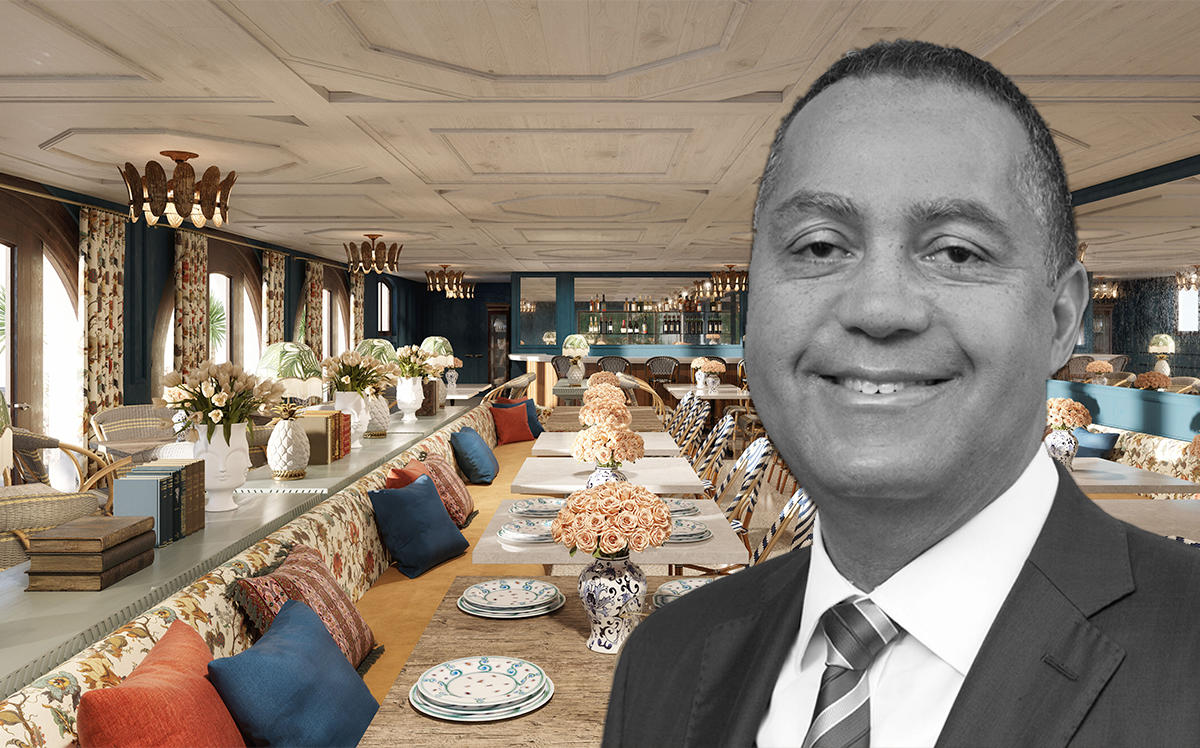 UPDATED, Nov. 22, 10:15 a.m.: Developer Don Peebles is planning to relaunch the historic Bath Club as a social membership club, nearly 20 years after first purchasing the Miami Beach property.
Peebles is spending between $5 million and $7 million on renovating the property at 5937 Collins Avenue, he said. It's expected to open in the first quarter of 2020. The Peebles Corp. is self-financing the project.
The invitation-only membership will include an initiation fee that Peebles declined to disclose, and annual membership in the $15,000 to $20,000 range. About 200 memberships will be available.
The new club will offer experiences like a series of cultural, political, business and lifestyle lectures; personal training, tennis lessons and spa treatments; indoor and outdoor dining; and a car service to shuttle nearby residents to and from the club. Members will have access to a 2,300-square-foot pool, two clay tennis courts, a spa and fitness center, workout classes, cooking classes and kids programming. It will also serve as an event venue, as it has in the past.
"I will play a big role in curating it. It won't just be real estate developers, but people from all walks of life," Peebles said.
Antrobus + Ramirez is handling the design, which will include colossal wood antique doors, vintage leather armchairs, Spanish tiled stairs and iron railings.
The Bath Club was once a private members club that catered to former President Herbert Hoover and prominent families such as the Firestones, Maytags and Honeywells.
Peebles purchased the property for about $10 million in 2000, and said he later bought out the club's membership in 2012, closing it in 2014. The firm redeveloped a portion of the property into 107 condos and six oceanfront villas, which were completed in 2006. The original clubhouse buildings were preserved.
About two years ago, the Coral Gables-based developer planned to sell the 5-acre property, which includes the 15,000-square-foot club, built in 1937, a fitness center, commercial kitchen, cabanas and courtyard. Peebles hired Colliers International South Florida and Engel & Völkers with the expectation that it could sell for more than $25 million.
A legal battle between the Peebles Corp. and the Bath Club's condo and maintenance associations has gone on for years, with both having sued each other several times between 2007 and 2012. In addition, earlier this year, Peebles entity Bath Club Entertainment sued two unit owners allegedly they teamed up to sabotage Peebles Corp. from successfully managing the club in hopes of buying it at a sharp discount.
Peebles said that litigation involving the condo board members "interfered" with a planned sale of the club. "As a result of that sale not going through, we made a decision to relaunch the club," he said.
Correction: An earlier version of this story had the wrong opening date.