Longtime Bottega Veneta designer Tomas Maier buys Surf Club Four Seasons condo 
Architect Leo Daly sold the one-bedroom unit for double the price paid in 2017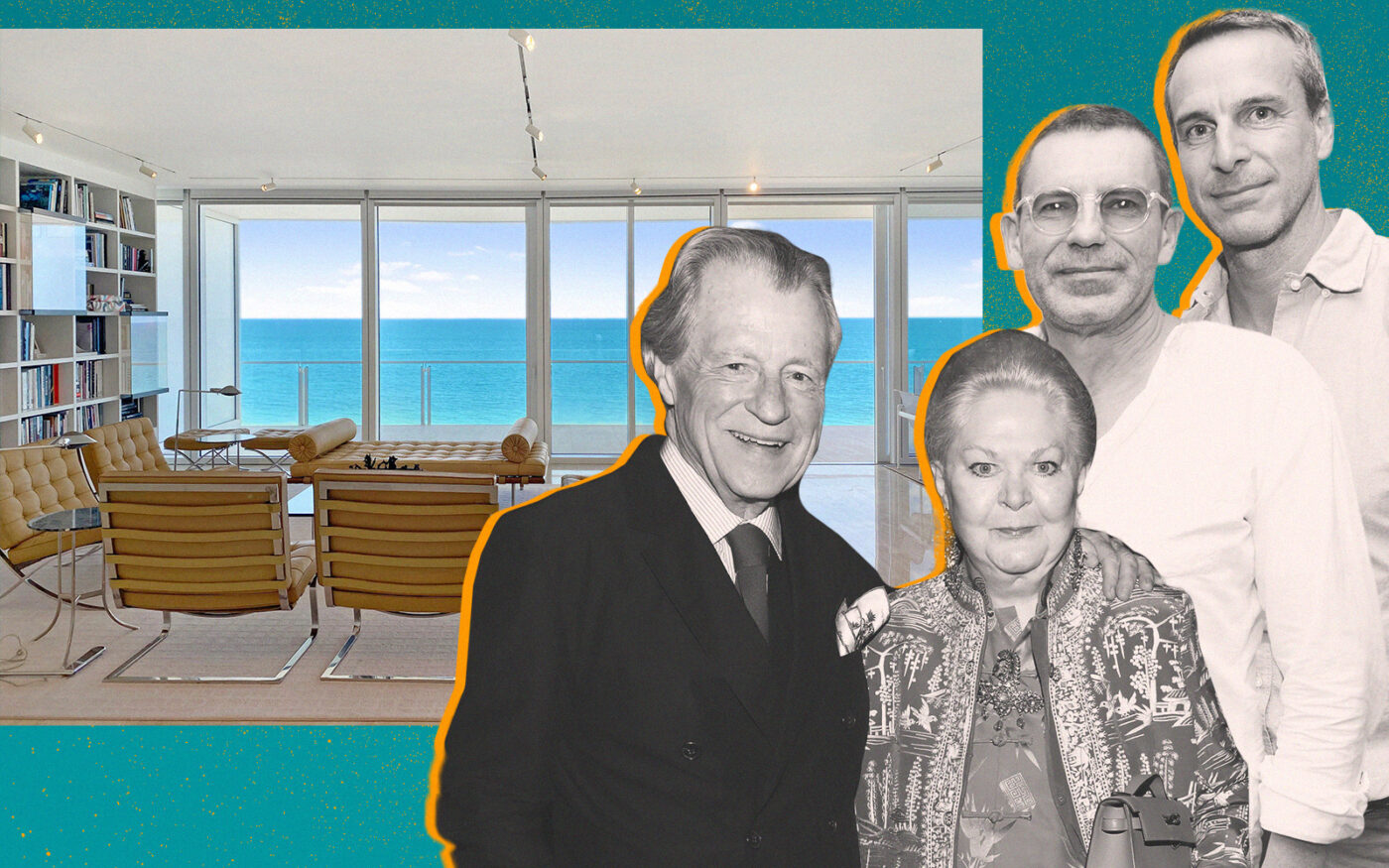 Prominent architect Leo A. Daly III and his wife sold their condo at the Surf Club Four Seasons for more than twice their purchase price six years ago. 
Daly and Grega Daly sold their 3,000-square-foot, one-bedroom unit at 9111 Collins Avenue in Surfside to fashion designer Tomas Maier and his husband, Andrew Preston, for $13 million. Maier was a longtime creative director for the Italian fashion house Bottega Veneta. 
The condo traded for $4,332 per square foot. 
The Dalys paid $6 million for unit 919 in 2017, when the oceanfront luxury condo project was completed. They may have entered into a contract at that price while the development was under construction. 
Leo Daly is chairman and CEO of Leo A Daly, an Omaha, Nebraska-based architecture, planning, interiors, engineering and program management firm that his grandfather founded in 1915. 
Daly and his wife listed their unit for $12.5 million in April with Dora Puig of Luxe Living Realty, which means it traded for above the asking price. Pablo Alfaro of Douglas Elliman represented the buyer. Alfaro declined to comment. 
Fort Partners developed the luxury hotel and condominium project on a 9-acre site that includes a 72-room hotel, two 12-story residential towers, a private club, restaurants, swimming pools and other amenities. Kobi Karp of Kobi Karp Architecture & Interior Design designed the project along with Richard Meier of New York-based Richard Meier & Partners. The Four Seasons was built on the site of the former private beach club founded in 1930 by Harvey Firestone Club and designed by Russell Pancoast.
Last month, WeWork CEO Sandeep Mathrani sold his condo at the Four Seasons development for $21 million and downsized to a unit in Palm Beach. Mathrani sold unit 1005 in the south tower to Thomas F. Shannon, CEO and founder of New York-based Bowlero Corporation, for about $5,000 per square foot. 
Retail mogul Michael George sold his unit for $21 million, or $5,319 per square foot, in December. Miami Heat coach Pat Riley and his wife, Christine, sold their unit for $22.8 million, or a record $5,775 per square foot, last year.