Cogswell closes on LES Matzo factory for $31M
Property consists of four tenements at 148-154 Rivington Street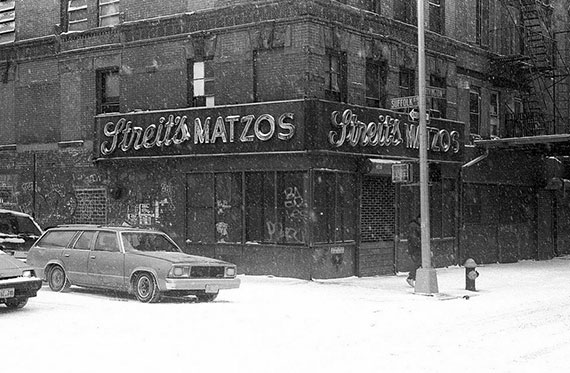 The last family-owned matzo factory in the country has officially been sold.
Midtown East-based Cogswell Realty closed on the acquisition of Streit's Matzo Factory, located at 148-154 Rivington Street on the corner of Suffolk Street, for $30.5 million, according to property records filed with the city today.
A representative at Cogswell could not immediately be reached on Monday morning.
Cogswell entered contract to buy the property in January, at which time the buyer and the amount were not disclosed.
The properties — which together span roughly 50,000 square feet — were listed multiple times over the last seven years. The factory was listed for $25 million in 2008, but was taken off the market when it failed to sell. The Streit family re-listed the property in 2009. The factory, which had been located in the tenement buildings since 1925 and reportedly produced 2.5 million pounds of matzos, closed its doors after Passover this year.  The family is reportedly looking for a new location.