IFC Center expansion design slammed by CB2, residents
Village movie theater's plans criticized for being "too contextual," not contextual enough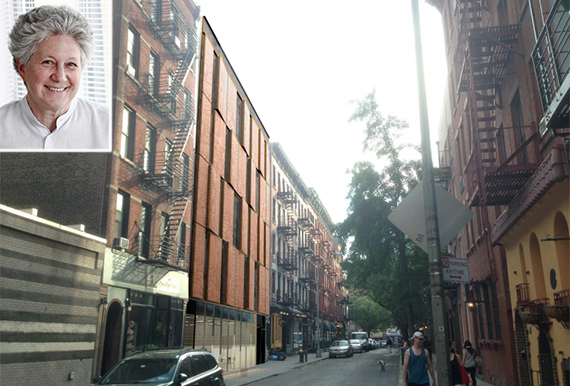 The landmarks committee for Greenwich Village's Community Board 2 shot down an architect's design for the IFC Center's expansion last week, with committee members recommending that plans be sent "back to the drawing board."
The theater, located at 323 Sixth Avenue, is more than doubling its size by expanding into a vacant lot on Cornelia Street, one that has stood unused for more than 80 years.
But architect Frances Halsband's brick, metal and glass design for the expansion's exterior – which lies within a landmarked district and needs Landmarks Preservation Commission approval – came under fire Community Board 2 members and local residents, according to DNAinfo.
While Halsband told officials at the meeting that her goal was to blend the extension into the residential street without "trying to make it look like another old tenement," the design was poorly-received. Residents said the design was "disrespectful to the neighborhood."
Criticisms from the community board's landmarks committee members, meanwhile, ranged from the design being "too contextual" to not contextual enough, while CB2 member and architect Anita Brandt called for the use of wood in the extension.
While the committee's deliberations concerned Halsband's design, CB2's land use committee and the city's Board of Standards and Appeals will consider the approval of the IFC Center's expansion itself. [DNAinfo] – Rey Mashayekhi