Blackstone fined by SEC, will pay $39M
Private equity firm dinged over "accelerated monitoring fees"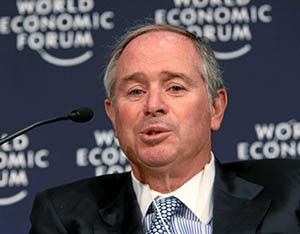 Private equity firm The Blackstone Group agreed to pay $10 million in fines and return $29 million to companies it owns after the Securities and Exchange Commission opened an inquiry into the firm's use of "accelerated monitoring fees."
The SEC alleged that Blackstone failed to disclose to investors that it was charging monitoring fees prior to a company being sold or at its initial public offering, which the regulatory agency said could represent a conflict.

"Transparency of fees and conflicts of interest is critical in the private equity industry and we will continue taking action against advisers that do not adequately disclose their fees and expenses," Andrew Ceresney, director of the SEC's enforcement division, said in a statement.
Between 2007 and 2011, Blackstone also realized greater discounts on the firms' legal work than its partners, according to the SEC.
"This SEC matter arose from the absence of express disclosure in marketing documents, ten or more years ago, about the possible acceleration of monitoring fees, a common industry practice," said Blackstone Peter Rose in a statement. "Each accelerated fee was, however, as the SEC order acknowledges, disclosed when received and our Limited Partner Advisory Committee did not exercise its right to object. Moreover, Blackstone voluntarily made changes to the applicable policies well before this inquiry was begun."
The Real Deal profiled the company's real estate division and its head, Jonathan Grey, in its September issue. [Fortune] – Ariel Stulberg