15 contracts signed at $4M and up: Olshan
Luxury market quiet during blizzard, with average asking price of $6.8M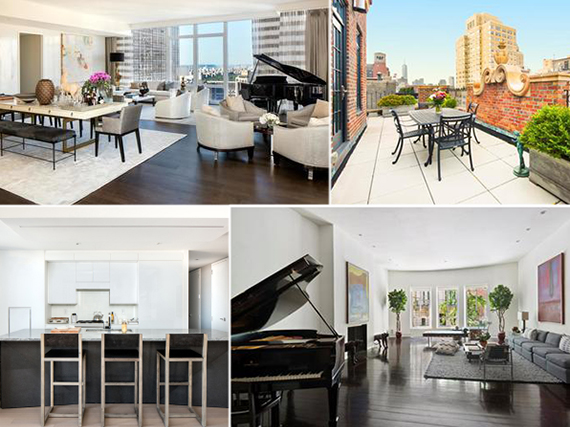 Buyers signed 15 contracts on properties $4 million and up last week, but between Martin Luther King Day and Winter Storm Jonas, did anyone expect more?
According to Olshan Realty's weekly luxury market report, the total weekly asking price sales volume for the week of Jan. 18-24 was $102.3 million with an average asking price of $6.8 million.
The top contract was a 4,545-square-foot condo at the Baccarat Hotel & Residences, asking $19.75 million. The four-bedroom unit is on the 42nd floor of Starwood Capital Group and Tribeca Associates' 50-story conversion at 20 West 53rd Street. Sales launched in December 2013.
The No. 2 contract was a duplex co-op at 17 East 73rd Street, discounted to $8.5 million from the original asking price of $9.5 million when the home hit the market in July 2015. The co-op has four bedrooms and is located in a 22-foot wide limestone townhouse. [Olshan Realty] – E.B. Solomont