Sweatstyle founder picks up Tribeca condo for $5M
Helena Cawley bought the three-bedroom pad at 449 Washington Street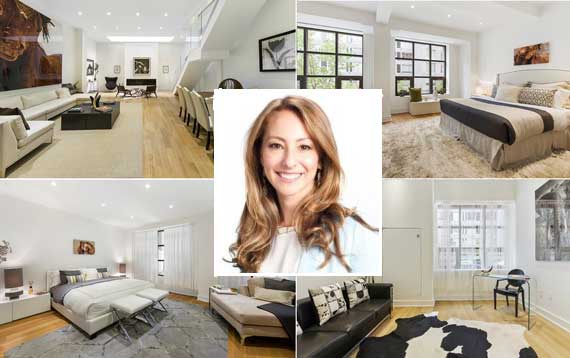 Helena Cawley isn't sweating the more than $5 million she and her husband paid for a maisonette at 449 Washington Street.
Cawley is the co-founder of women's fitness studio called Uplift and the founder of Sweatstyle, a subscription service for activewear — the fashion a la mode that even Beyoncé is getting into the act with a line.
Cawley and her husband Sean Cawley bought the three-bedroom condominium at the four-unit Tribeca building, where Academy Award-winning director Kathryn Bigelow also has a pad, the New York Post reported.
The 3,240 unit boasts 13-foot ceilings, custom closets, a skylight, a 150-bottle wine refrigerator and an "eco friendly ethanol fireplace," the tabloid reported. It was listed in spring of 2015 for $6 million.
Corcoran Group's Monica Novo, Daren Herzberg and Brian Babst had the listing.
A fourth-floor, 1,700-square-foot unit at the building, developed by DI Development, is on the market for $3.2 million. [NYP] — Dusica Sue Malesevic