City Urban Realty to buy Chinatown office building for $25M
NoMad-based investment firm acquiring Canal Street property through estate sale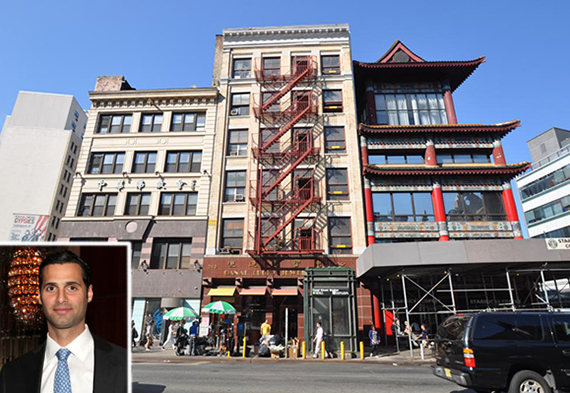 Real estate investor Michael Alvandi's City Urban Realty is in contract to acquire a six-story Chinatown office building for $25 million, according to city records.
City Urban Realty will acquire the roughly 22,000-square-foot property at 243 Canal Street, between Lafayette and Centre streets, from the estate of the late Sau Tchu Luu Fan, who bought the building in 1971, according to city property records.
Fan died in 2014 and the deal with City Urban Realty is part of an estate sale, according to filings in Surrogate's Court in Manhattan.
City Urban Realty did not return requests for comment, while Fan's estate could not immediately be reached for comment.
While the NoMad-based firm's plans for the building are unclear, the property's now-vacant ground floor retail space previously held a jewelry exchange.
Alvandi and his firm previously partnered with Lloyd Goldman's BLDG Management and Twin Oaks Equity to sell two Midtown East rental buildings to Great Neck-based Gould Investors for $18 million in 2014.
The property represents City Urban Realty's first venture into Chinatown. It is located a block away from the 11 Howard hotel, which Aby Rosen's RFR Holding just sold and leased back from German asset manager Commerz Real for $170 million, as The Real Deal reported this week.