Maya Angelou's Harlem brownstone sells for $4M
The late poet bought the house sight unseen in 2002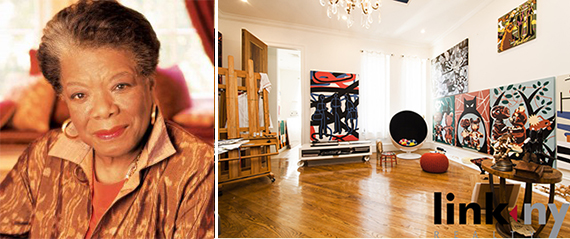 An unidentified buyer picked up Maya Angelou's former Harlem brownstone for $4 million – caged bird not included.
The four-story house, at 58 West 120th Street, sold for $4 million, or roughly $727 per square foot, according to documents that hit public records Tuesday. The buyer was identified as 58 West 120 LLC.
Built in 1909, the property hit the market in January, asking $5.1 million with listing broker Valon Nikci of Link NY Realty. In March, Angelou's estate dropped the price to $4.95 million.
The poet, who died in 2014 at age 86, reportedly bought the house sight unseen in 2002 for an unknown price but didn't move in until 2004 after an extensive renovation. The 20-foot-wide house spans 5,500 square feet and has five bedrooms as well as a backyard garden.
Angelou, who lived in North Carolina at the time of her death, put the house on the rental market in 2014 asking $13,250. It was re-listed twice this year, asking $11,995 and $9,995.
Harlem townhouses traded for a median price of $2.5 million in April with more than 30 percent of properties going for at or above the asking price during the first quarter of the year, according to real estate analytics site UrbanDigs.com.