Luis Ortiz the developer? Ex-"MDLNY" star joins investment firm Empire Capital
Douglas Elliman agent is taking a step back from brokerage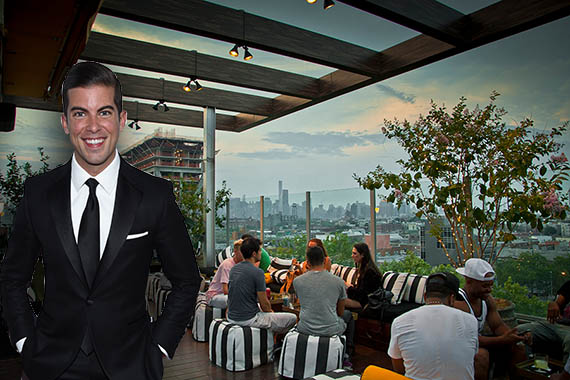 Douglas Elliman's Luis Ortiz, star of "Million Dollar Listing New York," quit the show last year and said he was leaving real estate altogether "to find happiness."
Well, that hasn't quite happened. The agent announced this week that he's joining Empire Capital Holdings, a real estate investment firm headed by Josh Rahmani and Ebi Khalili, formerly of Venture Capital Properties.
Empire says on its website that it has completed $250 million in acquisitions so far and anticipates deploying another $1 billion in investment dollars.
"For 10 years I know these two guys… two cousins that came from Iran to this country with nothing but their hearts and desire to build something extraordinary for themselves and their families," Ortiz wrote in an Instagram post Thursday.
Ortiz told The Real Deal that he's already committed some of his own money to Empire's recent deal for the McCarren Hotel & Pool in Williamsburg, which the company bought last month for $22 million. Ortiz said he's a minority equity partner on the project.
He said he hopes to raise more money for future deals through his network.
"At this point, I have earned the trust of many well-recognized names," he said. "I've always had my ear to the ground."
In a statement, Rahmani said he has faith in Ortiz's fundraising capabilities. The current fund is backed by a handful of investors, including international family offices, he said.
Ortiz said his team will continue to do deals at Elliman but that his assistant, Ronita Kalra, will handle the day-to-day business.
"I left the part of the business that became a habit and was no longer making me happy and what I have come to realize is that the potential I have built over the years needed to transition into a place where it can grow – into a place where I can bring all the value I have earned," he wrote on Instagram. "It was time for me to transition to the other side of the business and become a principal, an owner and a developer myself."
Ortiz is also penning his first book, "Happyholic," about life and happiness, and has launched a brand under the same name. "Happyholic"-branded bracelets will be available for pre-order on Saturday, he said.
"It's like Google," he said of the Happyholic brand. "It's only a matter of time before it becomes part of your vocabulary."