Metropolitan Realty, TIAA team up for second LIC buy
Partners in contract to purchase 256K sf Mastil Bros. building for $55M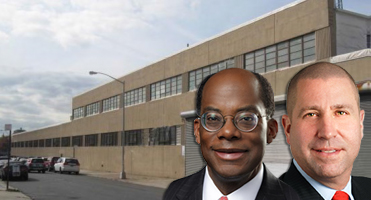 Joe Farkas' Metropolitan Realty Associates is once again teaming up with TIAA to make a bet on Long Island City's office market.
The firms are in contract to buy the 256,000-square-foot Mastil Bros. building at 48-49 35th Street for $55 million, sources told The Real Deal.
The three-story industrial building sits about a block away from the Hub LIC, the 326,000-square-foot warehouse the partners bought last year for $90 million.
"There's good symmetry having the buildings so close together," said Jeffrey Unger of Kalmon Dolgin Affiliates, who exclusively marketed the Mastil Bros. building with colleague Neil Dolgin.
The sale, which works out to roughly $215 per square foot, is expected to close in the first quarter, sources said.
Representatives for Metropolitan Realty could not be immediately reached for comment.
This is the first time the building is trading hands in nearly 40 years. Marty Lazarow's Matsil Bros. bought the property in 1978 as a new headquarters for garment design, manufacturing and distribution.
The warehouse had been constructed in 1949 as a department store. Mastil closed its doors in the late 1980s and leased its space to other tenants. The property is now 80 percent leased with the international shipping company AirSea Packing occupying the bulk of the building at 100,000 square feet.
Sources said the firms are planning upgrades similar to what it's doing at the Hub, where it's investing more than $10 million into the property.
QueensBeans first reported Metropolitan Realty Associates was in contract to buy the Mastil Bros. building.
Interest remains strong in Long Island City commercial properties. Last year, Savanna paid $257.5 million to Jamestown Properties to buy the Falchi Building, where the private equity firm plans to make $35 million worth of infrastructure improvements.
And Westbrook Partners teamed up with Innovo Property Group to buy a 650,000-square-foot commercial building at 24-022 49th Avenue from Cammeby's International and the Fruchlander family for $195 million.
Big-ticket deals like those helped Queens' investment sales dollar volume climb 26 percent in 2016, while the city overall saw a decline of 25 percent.