Plans to convert Staten Island prison to $20M movie studio lie on the cutting room floor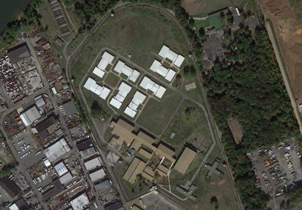 Talk about quiet on the set. A former Staten Island prison will have to wait a little longer before becoming a movie studio, State Comptroller Tom DiNapoli determined.
According to documents obtained by DNAinfo, DiNapoli's office expressed hesitations over the state's $7 million proposed sale of Arthur Kill Correctional Facility amid an investigation regarding Mayor Bill de Blasio's fundraising.
The proposed buyer, Broadway Stages, including its owners and president, Gina Argento, donated roughly $100,000 to de Blasio's campaign in 2013 and 2017, public records show. De Blasio's fundraising efforts have been under investigation by multiple investigative agencies over questions of influence peddling.
DiNapoli and his office's concerns also included the sale price, which lies below two appraisals that valued the facility between $20 to $52 million.
The land is owned by the state, and in order to save money, it had closed the prison in 2011. In the two years since Broadway Stages made its plans public, Broadway Stages spokesperson Warren Cohn told DNAinfo that it has invested up to $2 million on the site, which it estimates will cost $20 million to convert into a movie studio. Cohn also noted that the Argentos have donated to candidates on both sides of the aisle throughout the state. [DNAinfo] — Ben St. Clair