Trump Organization hunts for second DC hotel location: report
Presidents firm's is considering expanding its Scion brand to the nation's capital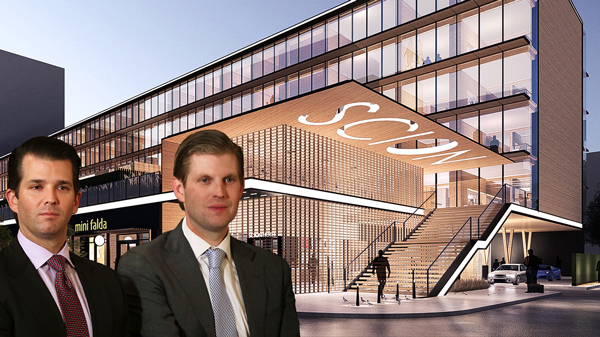 Trump Hotels is exploring the possibility of opening up a second hotel in Washington D.C., and has seriously considered at least one potential location.
Trump's company is weighing bringing the Scion brand to D.C., Bloomberg reported, citing sources. The Scion line of Trump Hotels is aimed at travelers seeking less expensive accommodation than what's offered by the more famous brand. The company announced the brand last fall.
One of Trump's investment partners was in talks to buy the Beacon Hotel and Corporate Quarters in D.C., a person familiar with the discussions told Bloomberg, but they couldn't reach an agreement on the price. The seller of the hotel is asking around $65 million for the 199-room hotel, the source said. In recent months, representatives from the company have made inquiries about converting several hotels around downtown D.C., the Washington Post reported this week.
"We are exploring many markets as opportunities for our new Scion hotel brand," Trump Hotels Chief Executive Officer Eric Danziger said in a statement to Bloomberg. He would not comment on individual locations. Unlike Trump International Hotels, which the president and his family own, Scion hotels would be owned by separate developers who pay for licensing rights and management.
Trump's other hotel in the city, the Trump International Hotel on Pennsylvania Avenue, has attracted intense scrutiny over the conflicts of interest issues it presents.  The building itself is rented from the federal government, which put Trump on both sides of the lease.
Last week, the General Services Administration told the Trump Organization that the Trump International Hotel in D.C., is in "full compliance" with lease requirements stipulating that no government officials be involved with or benefit from the contract.
Ethics experts, however, had argued President Trump is overseeing a contract that is financially benefitting him while in office, even if he doesn't have access to the money until his term is over. [Bloomberg] and [Washington Post] — Miriam Hall