Buy Frank Lloyd Wright's Tirranna, just in time for his 150th birthday
Architect extraordinaire Frank Lloyd Wright would be celebrating his 150th birthday next week on June 8. And how better to celebrate than by buying Tirranna, his riverfront property in New Canaan, Connecticut.
The horseshoe-shaped house was built in 1955 and boasts 7,000-square-feet of living space.
Tirranna — the native American word for running water — was first listed in January of this year for $8 million. Earlier this month, its price was reduced to $7.2 million.
Broker Doug Milne of Houlihan Lawrence told LLNYC that the response to the house has been extraordinary, and interested parties include local residents, along with people from New York City, Westchester, and two people flew from California to see it.
Most recently, the seven-bedroom home was owned by memorabilia mogul and philanthropist Ted Stanley and his wife, Vada. Their son Jonathan listed the house after their deaths and all proceeds of the sale will to be donated to charity.
"The current owners have been wonderful stewards of the property and grounds so it is in remarkable condition for its age," said Milne.
Over the course of his life, Wright designed 1,000 structures, 532 of which were completed.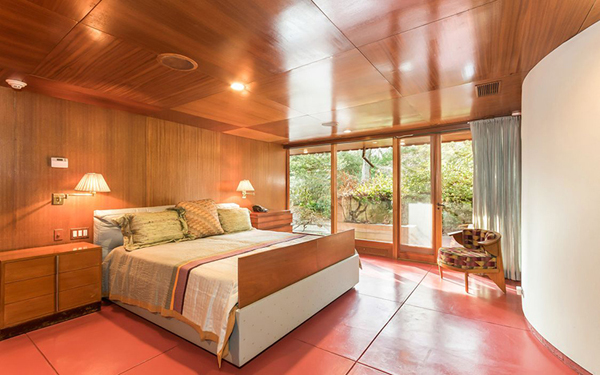 — Liz Lucking