Cushman's new head of retail has a lot to learn. And he doesn't have much time
David Gorelick wants to align brokerage with the new retail age, but there are challenges from all sides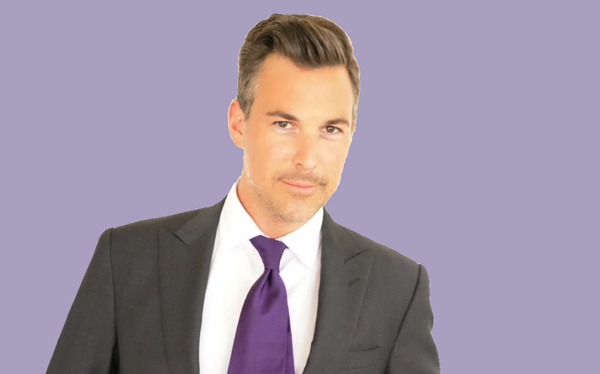 David Gorelick's office at Cushman & Wakefield's headquarters on Sixth Avenue remains pretty stark two months after he took the job as head of the brokerage's retail division in July.
Aside from a few family photos and mementos of earlier deals, there's a reminder of his first job in retail: a poster of Sam's Loans pawn shop in Detroit, where he worked as a 15-year-old.
"It was kind of crazy," he told The Real Deal during a meeting at his office in late August. "Ever since then, after selling guns and jewelry and lawnmowers, I had a natural affinity for retail."
The poster sits on the floor and not up on the wall, in part, because Gorelick has mostly been on the road since he joined Cushman, where he is in charge of growing the firm's retail presence across the country and navigating the choppy waters of a sector some have described as "fucked."
Gorelick comes with more than 15 years experience in the business, working on the real estate side for companies like the defunct retailer Buckler and Ralph Lauren, where he focused on bringing the Polo and Club Monaco brands to Europe. Most recently he worked at the mall giant Simon Property Group, heading up client accounts for the company's 31 million-square-foot portfolio.
But working on the brokerage side of the business is new for Gorelick, and he's taking on the task at a time when both the retail sector and Cushman are going through significant changes. He has to figure out how Cushman can handle the pressures e-commerce are putting on retailers nationwide. And of course, there are the store closings and high retail vacancy rates, especially in essential markets like New York.
If that weren't tough enough, Gorelick has to do so at a time when competitors are gaining strength, and Cushman has been trimming staff as it faces increasing pressure to push profits before going public.
In short, Gorelick's got to get up to speed, and fast.
"There's a lot to be learned," said Colliers International president Joe Harbert, who up until 2012 had been the chief operating officer at Cushman and poached two of brokerage's top dealmakers when Brad Mendelson and David Green left for Colliers late last year.
It's no small task running Cushman's retail team, which ranked as the second most active retail brokerage in Manhattan last year behind CBRE, leasing 1.37 million square feet, according to an analysis by The Real Deal.
And he'll be in charge of Cushman's 90 retail markets, 200 brokers and 200-plus affiliates.
"It's like herding cats," Mendelson said of the task of working with so many dealmakers. "Most managers have not been brokers. This one hasn't been a manager."
A new job at 50,000 feet
Gorelick is 39 years old and talks about the job with the enthusiasm of someone who is on the right side of 40.
Having worked on the retail tenant side of the negotiating table for Buckler and Ralph Lauren, he said he's particularly interested in expanding beyond the traditional brokerages services.
That includes what Cushman calls "new commerce" – streamlining all the points in the retail process like warehousing and distribution.
"A lot of retailers may or may not have somebody internally doing that," he said. "I worked for Ralph Lauren – a big operation. But imagine the guy that is a small mom-and-pop. They don't have the capabilities and capacities to do what these big conglomerate retail companies do."
Gorelick reports directly to Cushman's chief operating officer in the New York City region, Todd Schwartz, and said that while he's interested in deals, he probably won't be sitting at the negotiating table on many leases.
"I'm at 50,000 feet in a lot of markets – I run a national platform – so I can't get into the weeds on everything," Gorelick said.
He takes over the job from veteran Cushman broker Gene Spiegelman, who stepped down earlier this year from the role he picked up in 2014. (The two have a bit of history together: One of Gorelick's earlier deals in the city came in 2007 when Ralph Lauren leased space at 1055 Madison Avenue where Spiegelman represented the landlord.)
Spiegelman said that soon after he took the job, the Chicago-based CRE services firm DTZ announced it would buy Cushman. The job changed from hiring brokers and growing through mergers and acquisitions to combining the companies' platforms. After two years, he decided it was time to get off the road and return to brokerage.
And when it came time to find a replacement, one of the requirements was to select someone who wasn't a broker, he said.
"It's not about brokerage. Retail services is bigger than brokerage," Spiegelman said. "[Gorelick's] perspective is really knowing on the ground how the clients are thinking."
"He's not looking for the transaction," he said. "He's looking for the business."
The new retail boss will work on things like mergers and acquisitions, such as the deal Cushman recently did to merge with its joint venture partner Northmarq, which extended its reach in Minneapolis, Seattle, Salt Lake City and Las Vegas. And he said he doesn't feel any extra pressure to cut costs ahead of the planned initial public offering.
"If you're not doing that as a business leader, you're not looking at your business strategically," he said.
He'll also be working with the real estate technology accelerator MetaProp, which teamed up with Cushman earlier this year to help the firm find new technology companies that could help boost its business.
Gorelick said there's a lot he has to figure out about the new role, and he wants to spend the first few months getting the lay of the land. Then he can start putting together a game plan for where he wants to take the retail group, though acknowledged that it's kind of like trying to hit a moving target considering how much retail is changing.
"As much as I do, retail's going to change for the next two years," he said.