New City Council bill could make life hell for some developers
REBNY says Intro 1685 will "degrade" planning process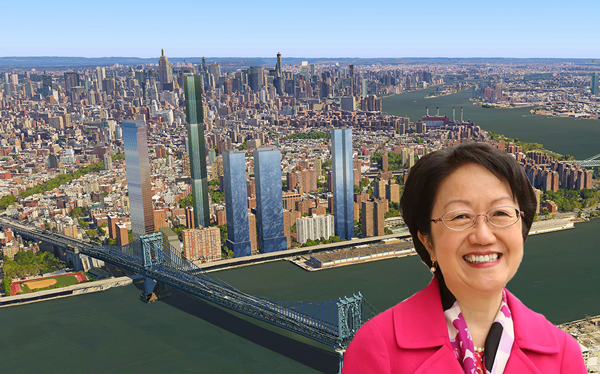 Watch out, developers! A new City Council-approved bill could provide members with the ability to fight against as-of-right development.
If Mayor Bill de Blasio signs Intro 1685 into law, the Committee on Land Use, the mayor and the borough presidents could file zoning applications without a pre-application statement, Politico reported. The bill is designed to get proposals to land use review quicker, but it may also allow local members to fight as-of-right developments that don't have go pass that land use review process, according to the publication.
The Real Estate Board of New York is against the legislation, claiming it would "degrade the process" and "promote ill-considered ad hoc decision making."
Council member Margaret Chin, who is sponsoring the bill, said it's a good thing that REBNY is opposing the potential law. The laws could seriously affect JDS Development Group, Starrett Corporation and L+M Development Partners and CIM Group's three projects in the Two Bridges area, for example.
"The bill to submit a complete land use application, without having to jump through bureaucratic hoops, must be allowed to give our communities a fighting chance in this war against over development," she said, according to Politico. "For too long, Lower Manhattan has been subject to as-of-right, super tall structures… if the Real Estate Board of New York is afraid of this bill – good!"
The Department of City Planning also opposed the bill. [Politico] — Miriam Hall