Big 432 Park deal pushed luxury contracts to best week of the year: Olshan
Mystery buyer stitched together trio of units with a total ask of $120M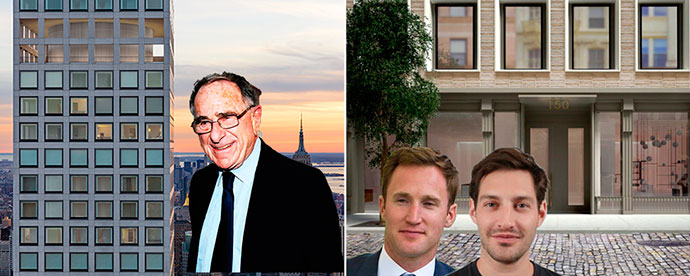 A buying spree at 432 Park Avenue that put three units into contract with a combined asking price of $120 million pushed last week's luxury sales total to the highest point of the year, according Olshan Realty's weekly luxury market report.
Last week recorded a total of $356.78 million worth of contracts at $4 million and above, the strongest week of 2017, according to Olshan. The market saw a healthy figure of 31 contracts signed during the week.
The market got a boost when a mystery buyer went into contract to buy three units on the 92nd and 93rd floors at Harry Macklowe's 432 Park, where the priciest pad had been a full-floor penthouse asking $95 million that Saudi retail magnate Fawaz Al Hokair is rumored to be buying.
PH92A, PH93B and PH92B had each been asking more than $40 million.
The week's second-priciest home went into contract at KUB Capital's 150 Wooster Street, where PH1 had been asking $35 million.
The median asking price for a luxury home last week was $7.08 million, with an average discount of 3 percent from the original ask to the last asking price. Luxury homes spent an average of 483 days on the market. [Olshan] – Rich Bockmann