Lightstone Group is buying four Bronx buildings for $50M
Developer in contract on majority of Greenspan's "BMH 350 portfolio"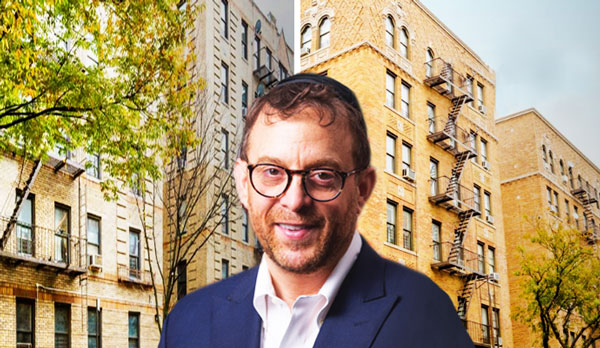 In a break from developing condominiums in Manhattan and raising capital in Tel Aviv, Lightstone Group is digging into the Bronx multifamily world.
The company recently signed a contract to buy the Bronx portion of a 350-unit, seven-building portfolio for about $50 million, or $190,000 per unit, sources told The Real Deal.
The four buildings in contract contain 266 apartments and span roughly 260,000 square feet. The addresses are 105 East 177th Street in Mount Hope; 2151 Davidson Avenue in University Heights; 831 Bartholdi Street in Williamsbridge; and 3520 Dekalb Avenue in Norwood, marketing materials show.
The seller, Abe Greenspan's Belmar Realty Corp., had put the full 323,000-square-foot package of seven buildings in the Bronx and Manhattan for a combined $100 million, or $285,700 per unit. The package was called the "BMH 350 portfolio," in reference to the Brooklyn, Manhattan and Harlem locations and the number of units.
All four of the Lightstone buildings are entirely rent-stabilized, except the 122-unit Bartholdi Street property, which only has free-market apartments. That building also generates the highest net operating income currently, at $1.05 million, the materials show.
In addition, the Bartholdi Street building is the odd one out when it comes to ownership history. The Greenspan family bought it from Larry Gluck's Stellar Management for $14 million in 2012; the other three have been in the family for decades, records show.
A Marcus & Millichap team led by Peter Von Der Ahe, Joe Koicim, Seth Glasser, David Lloyd, Danny Handweiler and Michael Fusco is representing the seller, and Shmaya Haskel and Benny Katz of BruMa Realty is representing the buyer.
The brokers and Lightstone declined to comment, and Greenspan could not be immediately reached.
The other remaining buildings on the market are 336 West 95th Street and 345 West 92nd Street on the Upper West Side and 1975 Adam Clayton Powell Boulevard in Harlem.
Lightstone, led by David Lichtenstein, has been largely focused on development as of late, with projects such as a 228-unit condo tower in the Financial District; a 428-unit rental building in Long Island City, which opened in November; and a 700-unit, two-building rental project in Gowanus.