Manhattan's luxury market saw 25 contracts last week at $4M and up: Olshan
Developers cutting prices to move excess inventory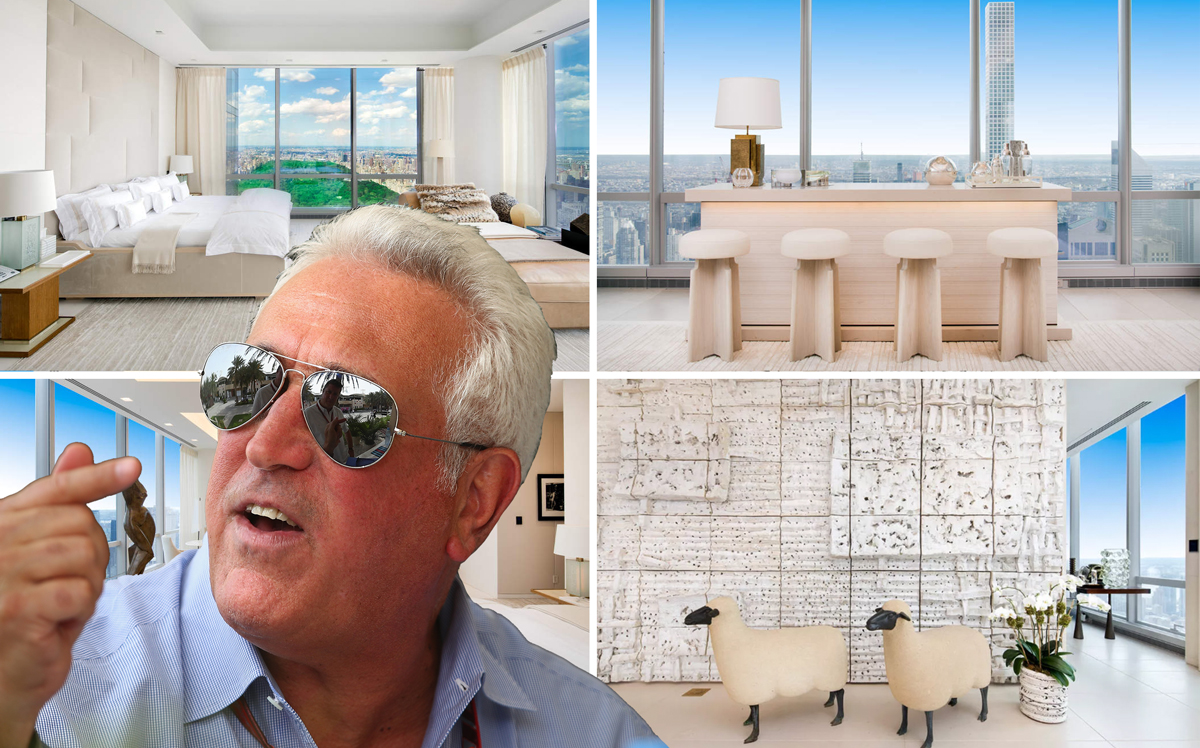 Manhattan's luxury market recorded 25 contracts last week at $4 million and above, according to Olshan Realty's weekly market report.
Canadian billionaire Lawrence Stroll's 85th-floor condominium at 157 West 57th Street claimed the week's priciest deal. The 6,240-square-foot unit went into contract with an asking price of $59 million, a reduction of more than 15 percent off the $70 million it had been asking when it originally went on the market in October.
Stoll purchased the unit in December 2014 for $55.6 million.
The week's second most-expensive contract went to the townhouse at 46 East 83rd Street, which had an asking price of $16.5 million.
So far this year, luxury homes have seen an average price reduction of 9 percent before a contract was signed, and spent an average of 446 days on the market. That's compared to an average of 387 days on the market during the same time period last year.
Developers have also been negotiating lower prices in order to get more deals done and clear out a glut of inventory.
Year to date, 46 percent of contracts on luxury homes have been for units sold by developers, compared to 37 percent for the same time period over the past two years.
The asking price sales volume for the week totaled $236.8 million, with a median asking price of $6.9 million. Luxury homes last week spent an average of 364 days on the market, with an average discount of 16 percent from the original asking price to the last asking price. [Olshan] – Rich Bockmann