The new must-haves for a home in the Hamptons? Safe rooms, bullet-proof windows and stockpiles of weapons
"I sleep with a gun underneath my pillow: a Walther PPK/S, the same one James Bond carried," said John Catsimatidis about the increasing level of fear in the area.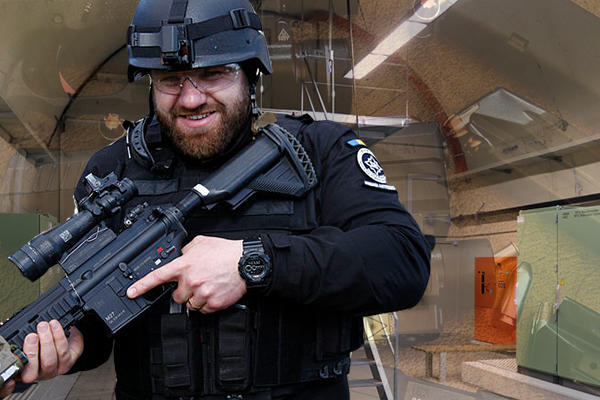 Money may not buy happiness, but it could buy safety, homeowners in the Hamptons hope.
Residents are shelling out thousands, if not millions of dollars, to install safe rooms and top-notch security systems in fear of the brutal gang, MS-13, according to the New York Post.
The gang is known for operating in Suffolk County and a handful of recent incidents, including a break-in and sexual assault in Southampton, has triggered growing concern.
When Red Apple Group's John Catsimatidis heads out to his vacation home in East Quogue, he claims to "sleep with a gun underneath my pillow: a Walther PPK/S, the same one James Bond carried…[My wife] Margo prefers a shotgun. Although, once, she thought she heard something, got the shotgun out and shot through the door."
The range of security measures and products available are vast, according to the Post. A window so strong that "you can beat with a sledgehammer without making a dent" costs $6,000 for a single pane and one contractor who specializes in building panic rooms charges between $25,000 and $200,000.
Security firm Sage Intelligence Group's Herman Weisberg likens the attitude around the various precautionary features to the bragging rights that might come from a new sports car.
"People used to open up their garages and show off their Lamborghinis," he told the Post. "Now they take guests to the wine bar in their safe room."
How real the threat of MS-13 is continues to be a debate for some residents, however.
"In the Hamptons, it's hard to know if someone is an oligarch and lots of security makes sense, or if somebody is just paranoid," one anonymous resident told the Post. [NYP]–Erin Hudson