The 10 biggest real estate tech deals of 2018
The usual suspects dominate TRD's annual ranking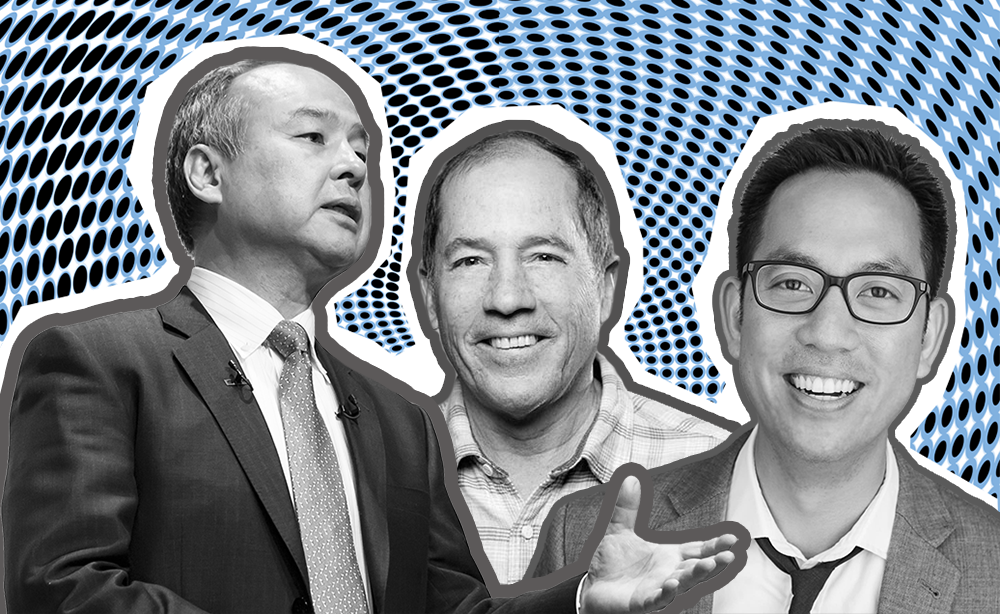 In the real estate tech industry, the rich are getting richer. Much richer.
WeWork led our annual ranking of the largest venture capital funding rounds for the second straight year, thanks to a $3 billion investment from SoftBank's Vision Fund. Opendoor, which came in fourth, made the top four for the second time since 2016. And Compass, which placed fifth, has made the top five each year since 2016.
That the same companies keep raising the biggest funding rounds year after year is indicative of a bigger trend: more and more venture capital goes to fewer and fewer companies. And while the big players are drowning in cash, many smaller startups are struggling to survive amid a more hostile funding environment.
Crowdfunding company RealtyShares, which had previously raised $63 million from investors, all but shut down in November after it couldn't find new sources of funding.  A failed, year-long hunt for more venture capital also preceded the downfall of roommate-matching platform Roomi, which laid off most of its staff last month.
"There might have been a little bit of overconfidence in the market's willingness to continue to fund a business" that struggled to make money, a venture investor told The Real Deal at the time. "The VC markets right now are much more thoughtful about where they're putting their money and why."
The gap between rich and poor is bound to keep growing. At the time of writing SoftBank was in talks to invest another $16 billion in WeWork.
In a sign of how bullish investors are on the co-working industry, five of the ten biggest funding rounds this year were raised by flexible office operators.
Here are the largest real estate venture funding rounds of 2018, based on data from private equity and M&A research company PitchBook:
1) and 2) WeWork, $3 billion and $1 billion fundraising rounds
WeWork has raised money from SoftBank so many times now that it's hard to keep track. In August 2017, SoftBank committed $4.4 billion. A year later, it invested another $1 billion. And this November, it committed another $3 billion, at a $45 billion valuation.
If the $16 billion investment happens, it would push SoftBank's total commitment to the co-working company to over $24 billion. But whether it will is far from certain. Last week the Wall Street Journal reported that SoftBank is facing resistance from the two biggest investors in its Vision Fund, Saudi Arabia's Public Investment Fund and Abu Dhabi's Mubadala Investment, which fear too much exposure to a single company. Under the terms of the proposed deal, SoftBank would buy out other investors for $10 billion and invest another $6 billion in the company over several years.
WeWork can certainly use the money: it is reportedly heading for a $2 billion operating loss in 2018.
3) Katerra, $865 million
The case of construction startup Katerra shows that raising a lot of venture capital can be a mixed blessing. In January, the California-based company landed $865 million from SoftBank in January, along with a mandate to accelerate its expansion. But the company has, at times, struggled with the pace of growth.
The Information reported in August that Katerra, which acts as a general contractor and manufacturer of construction materials in one, has faced issues, and a brief shutdown, at its Arizona factory.
"Every day is a fire drill," one former manager told the publication. Kattera's CEO Michael Marks dismissed the claims, telling The Information that the company is "doing great in all respects."
4) Opendoor, $725 million
Opendoor, an online platform that buys and sells single-family homes, cemented its status as one of the country's best-funded startups in 2018. And of course SoftBank had something to do with that. In September the Japanese conglomerate invested $400 million in the startup at a $2 billion valuation, adding to the $325 million it had raised three months earlier.
The San Francisco-based startups buys homes from owners looking to sell quickly, charging a 6.5 percent fee, and then puts them up for re-sale. The San Francisco-based company, which previously raised $210 million in a Series D funding round in 2016, said it wants to use the new money to speed up its growth.
"We were planning to launch a city a month," the company's CEO Eric Wu told the Wall Street Journal in September, "and now we're planning two a month."
5) Compass, $400 million
Compass' ability to raise more and more money with each passing year seems to be limitless. After raising $150 million in 2016 and $450 million in 2017, it landed another $400 million this year. Any guesses as to who led the latest funding round?
SoftBank partnered with Qatar Investment Authority to lead the Series F round in September. Wellington, IVP and Fidelity also chipped in. The company said it plans to use the money to speed up its growth in the U.S. and expand into other countries. "Real estate is the largest asset class in the world," co-founder Ori Allon said at the time, "and we are excited to bring Compass technology to international markets."
The round valued Compass at $4.4 billion, but who exactly gets to benefit from all that wealth is unclear. Avi Dorfman, who claims he co-founded the startup (Compass denies this), is fighting the company in court and wants upward of $200 million.
6) Sonder, $85 million
Apartment hotel startups are all the rage these days. The best-funded among them is San-Francisco-based Sonder. In August the company, which leases apartments in bulk, furnishes them and turns them into short-term rentals, raised $85 million in a Series C round led by Greenoaks Capital, bringing its total funding to $135 million.
The startup wasted little time putting that money to use. In October, Sonder announced that it master-leased 169 apartments in Metro Loft Management's 20 Broad Street for its first New York City location. To get around the city's restrictions on commercial short-term rentals, Sonder makes sure its buildings meet hotel zoning and building requirements.
The units "look like residential apartments, but are actually built out as hotel suites," said the company's New York City general manager Arthur Shmulevsky told TRD at the time.
7) Industrious, $80 million
WeWork isn't the only co-working company capable of raising lots of money. New York City-based Industrious raised $80 million in a Series C round led by Fifth Wall Ventures and Riverwood Capital in February, bringing its total funding to $142 million.
Unlike WeWork, Industrious is trying to ditch the long-term leases co-working companies typically sign with landlords in favor of hotel-style management agreements, where revenues and profits are shared between landlord and operator. "It's the wrong relationship for both sides," co-founder Jamie Hodari said of leases in June. "It's wrong for tenants, and it's wrong for landlords."
Meanwhile, Industrious partnered with mall owner Macerich to bring co-working spaces into unused retail space.
8) Procore, $75 million
Procore is the second construction "startup" in this year's top 10. The California-based company raised $75 million in a Series H funding round in December, at a $3 billion valuation. Founded in 2002, Procore can hardly be called a startup anymore: it has 1,300 employees in multiple offices around the globe.
The company sells an app that tracks a construction project's progress, and has ambitious plans to keep expanding. "We believe we're just in the early days," founder Tooey Courtemanche told Forbes in September. "I want Procore to be the single source of truth for everything in construction worldwide."
9) The Wing, $75 million
With co-working spaces sprouting up all over New York City and WeWork offering heavy discounts, it's increasingly difficult for small flexible office companies to compete. One strategy is to offer a completely different product compared to the competition, and The Wing is perhaps the best example of this approach.
Founded by Lauren Kassan and Audrey Gelman in 2016, The Wing manages women-focused co-working spaces. Investors are buying the concept. Last year the company raised $32 million, much of which came from WeWork. And this December it added another $75 million in a Series C round led by Sequoia Capital.
In October, the company said it will start offering child daycare to members.
10) Knotel, $70 million and $60 million
Flexible office company Knotel raised $70 million in a Series B funding round in April and added another $60 million in October, as it continues to open new locations at breakneck speed. The startup's backers include the real estate companies Newmark Knight Frank and the Sapir Organization, which jointly led the Series B, and the Wolfson Group, Moinian Group and Wainbridge Capital.
As of mid-December, the company had grown to more than 100 locations in several cities, and a combined 2 million square feet. The expansion has come at a cost. In the first nine months of the year, the company had an EBITDA loss of $24.1 million on $17.6 million in revenues.
Note: Ribbon raised $225 million this year, but it hasn't publicly disclosed how much of that amount was equity, as opposed to debt, so it wasn't included in this ranking.
The top 10 NYC venture capital deals in 2018
| Rank | Company | $ Invested | Investor | Industry |
| --- | --- | --- | --- | --- |
| 1 | WeWork | $3.0B | Softbank | Co-working |
| 2 | WeWork | $1.0B | Softbank | Co-working |
| 3 | Katerra | $865M | Softbank | Construction |
| 4 | Opendoor | $725M | Softbank | Online platform that buys and sells single-family homes |
| 5 | Compass | $400M | Softbank; Qatar Investment Authority | Brokerage |
| 6 | Sonder | $85M | Greenoaks Capital | Apartment hotel startup |
| 7 | Industrious | $80M | Fifth Wall Ventures; Riverwood Capital | Co-working |
| 8 | Procore | $75M | Tiger Global Management | Construction |
| 9 | The Wing | $74M | Sequoia Capital | Women-only co-working |
| 10 | Knotel | $70M, $60M | Newmark Knight Frank; Sapir Organization; Wolfson Group; Moinian Group; Wainbridge Capital | Flexible office company |