Fisher Associates buys pair of Queens multifamily buildings for $36M
Company purchased buildings from Eric Markel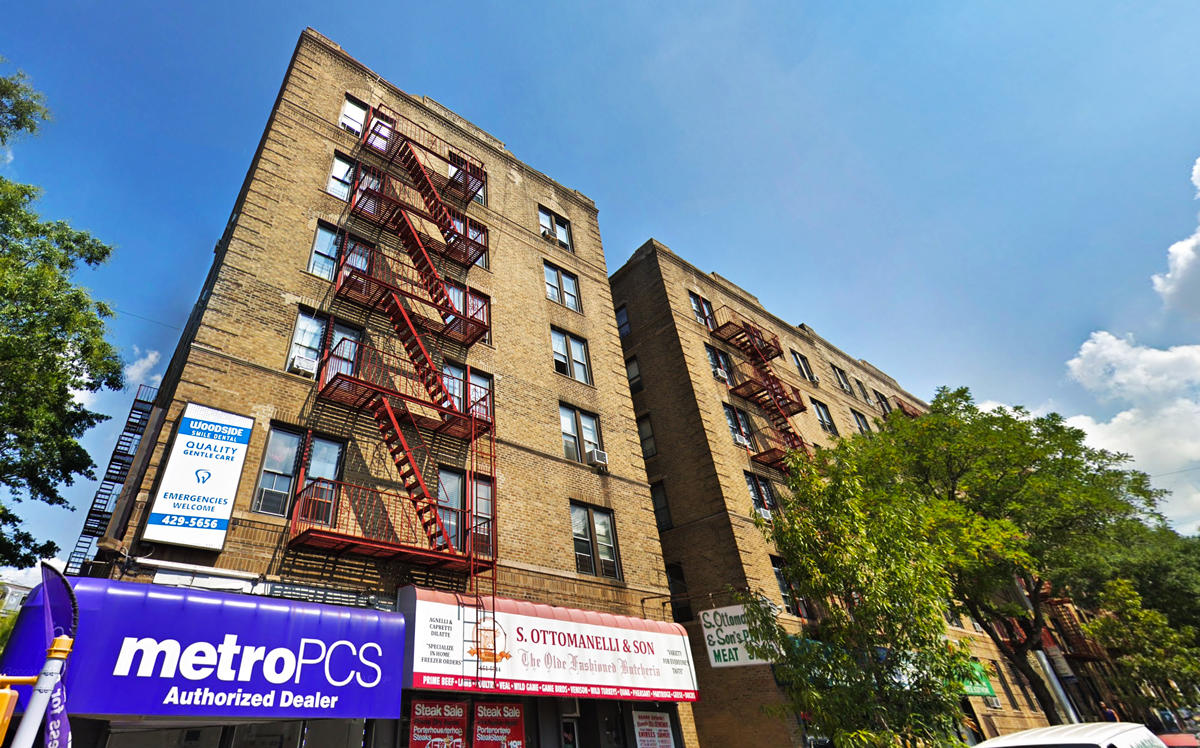 UPDATED, 5:12 p.m. June 18: The notoriously slow multifamily market in Queens has picked up some steam thanks to Fisher Associates' purchase of a pair of Woodside buildings for about $36.4 million.
The David Lansey-led company bought 6107-6125 Woodside Avenue from Eric Markel, according to sources familiar with the deal. The property is made up of two contiguous elevator buildings with 150 units across 109,000 square feet, and the deal officially closed on June 18, according to property records.
Markel's family had owned the building for decades, and Fisher plans to hold onto the properties for a long time, according to Marcus & Millichap's Dylan Walsh, who brokered the deal for both sides along with Peter Von Der Ahe, Joe Koicim and Shaun Riney.
"They typically don't sell," Walsh said of Fisher, "so this is to preserve and take advantage of a highly appreciating neighborhood."
Lansey said he planned to make renovations to the building's common areas and was enthusiastic about its location, namely how close it is to the 7 train and the Long Island Railroad.
"It's a great area," he said, "and the building is definitely calling for improvements, so we will be improving it."
Markel could not be reached for comment.
Multifamily buildings in Queens typically do not trade hands very often, although the borough did see one pricey deal earlier this year, when HUBB NYC bought 31-57 31st Street from Mega Contracting Group and Treeline Companies for $75 million. The market has been fairly slow overall in recent months as potential buyers and sellers wait for the state to pass new rent laws that will impact what they can do with the properties.
Clarification: David Lansey purchased this property through his company Fisher Associates, not ABC Properties.