Mayoral race goes from bad to worse for real estate
Ominous signs pile up for industry, but a Bloomberg alumnus could enter contest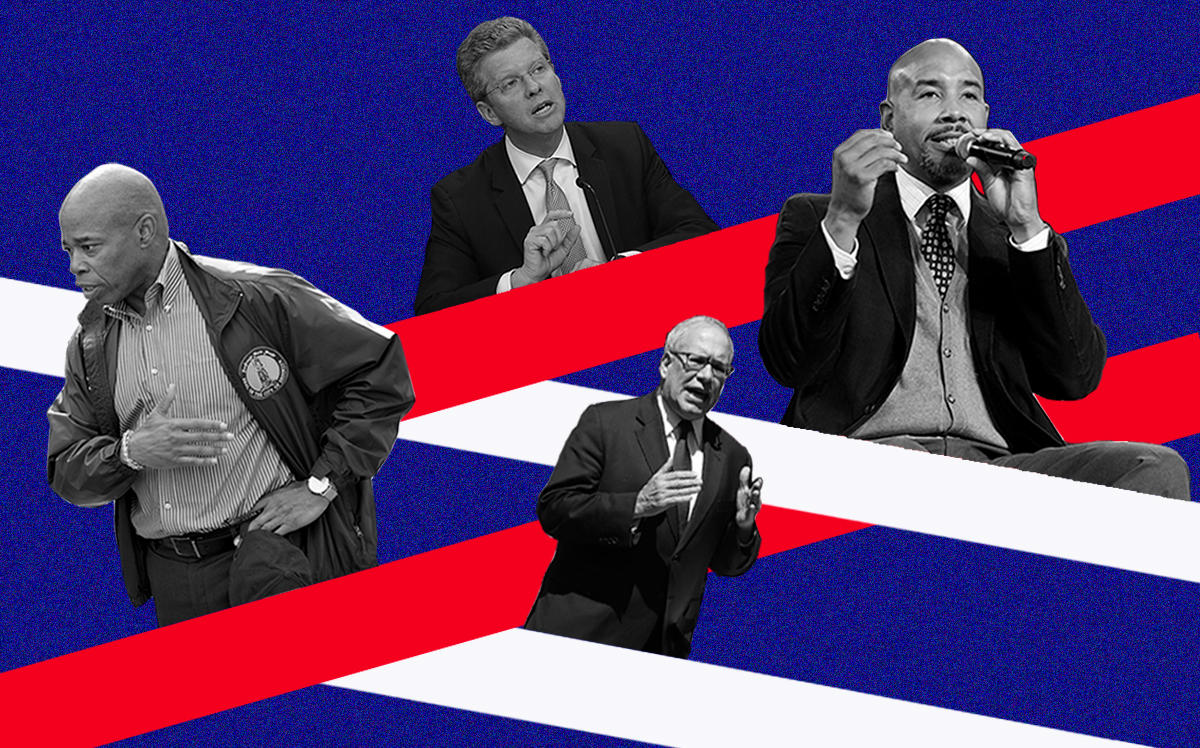 The mayoral race is looking bleaker than ever for the city's real estate industry.
In the past two weeks, one candidate acceptable to the industry dropped out and two other Democratic contenders railed against gentrification. Two of the three leading candidates are rejecting real estate campaign contributions.
Perhaps the biggest blow came Sunday when Bronx Borough President Ruben Diaz Jr. — one of two major Democratic candidates accepting donations from real estate companies and professionals — revealed he would leave politics when his term expires in two years. Diaz has ambitious plans for redeveloping swaths of his home borough.
"Not that he was a huge champion of the real estate industry, but without him in the race, there isn't anyone who is going to be seen as a champion or standard bearer for the real estate industry," said political consultant Gerry O'Brien.
That could change if Shaun Donovan, an alumnus of the Obama and Bloomberg administrations, decides to run. City & State reported this week that he plans to announce his candidacy soon. Donovan was commissioner of the city's Department of Housing Preservation and Development and secretary of the U.S. Department of Housing and Urban Development.
But at the moment, the primary contenders are Brooklyn Borough President Eric Adams, City Council Speaker Corey Johnson and City Comptroller Scott Stringer, all of whom have given real estate interests reason to worry.
Stringer announced his housing plan Wednesday, calling for an end to one of developers' favorite tax breaks, 421a (now called Affordable New York), and blasting Mayor Bill de Blasio's pro-development policies. According to Stringer, the subsidies that have been developers' bread and butter are fueling gentrification.
Adams beat the gentrification drum as well. Speaking on Martin Luther King Day, he offered this message to outsiders: "Go back to Iowa … go back to Ohio. New York City belongs to the people that were here and made New York City what it is." The argument that real estate projects attract outsiders, drive up rents and push locals out has increasingly plagued developers. Adams tried to walk back his comments, but, along with Stringer's, they suggest that candidates believe that narrative will win them votes.
Johnson, for his part, is refusing real estate money, as is Stringer, although neither is returning past donations.
Longtime political strategist George Arzt noted that candidate Loree Sutton, a former head of the city veterans' affairs department, is taking contributions from real estate, but "there is skepticism on whether she could win."
"The industry is carefully watching all the candidates now," he said.
Diaz indicated that he left the race because he is losing interest in the lifestyle of an elected official. The news took the political establishment and real estate world by surprise.
"Ruben has done great things for the Bronx and its residents," developer Keith Rubenstein, whose company Somerset Partners has invested substantially in the South Bronx, said in an email. "He would have been a great mayor, and I am disappointed, but at the same time I respect his decision."
Not everyone is convinced that candidates' rejection of real estate money will make much of a difference to industry players.
"What that means is that real estate people are saving money," one real estate lobbyist said.
O'Brien noted that developers may opt to direct their money to independent expenditures to pay for ads that target candidates they don't like.
The unnamed lobbyist indicated that the industry will closely watch where the candidates fall on key land-use issues, such as the rezoning of Industry City in Sunset Park.
The 2020 presidential election could also change the tenor of the mayoral race.
"Trump is a tremendous liability for the city's real estate community," one major development company executive said. "If he wins, I would expect that the politics will move way left. Hopefully, when he loses, there will be a gradual recalibration toward the center."
With reporting by Eddie Small